Amara La Negra Gets Emotional While Hosting A 'Royal' Baby Shower For Her Twin Girls!
The 'Don't Cancel Me' talk show host glowed in a fabulous gold sequin dress for the Miami event.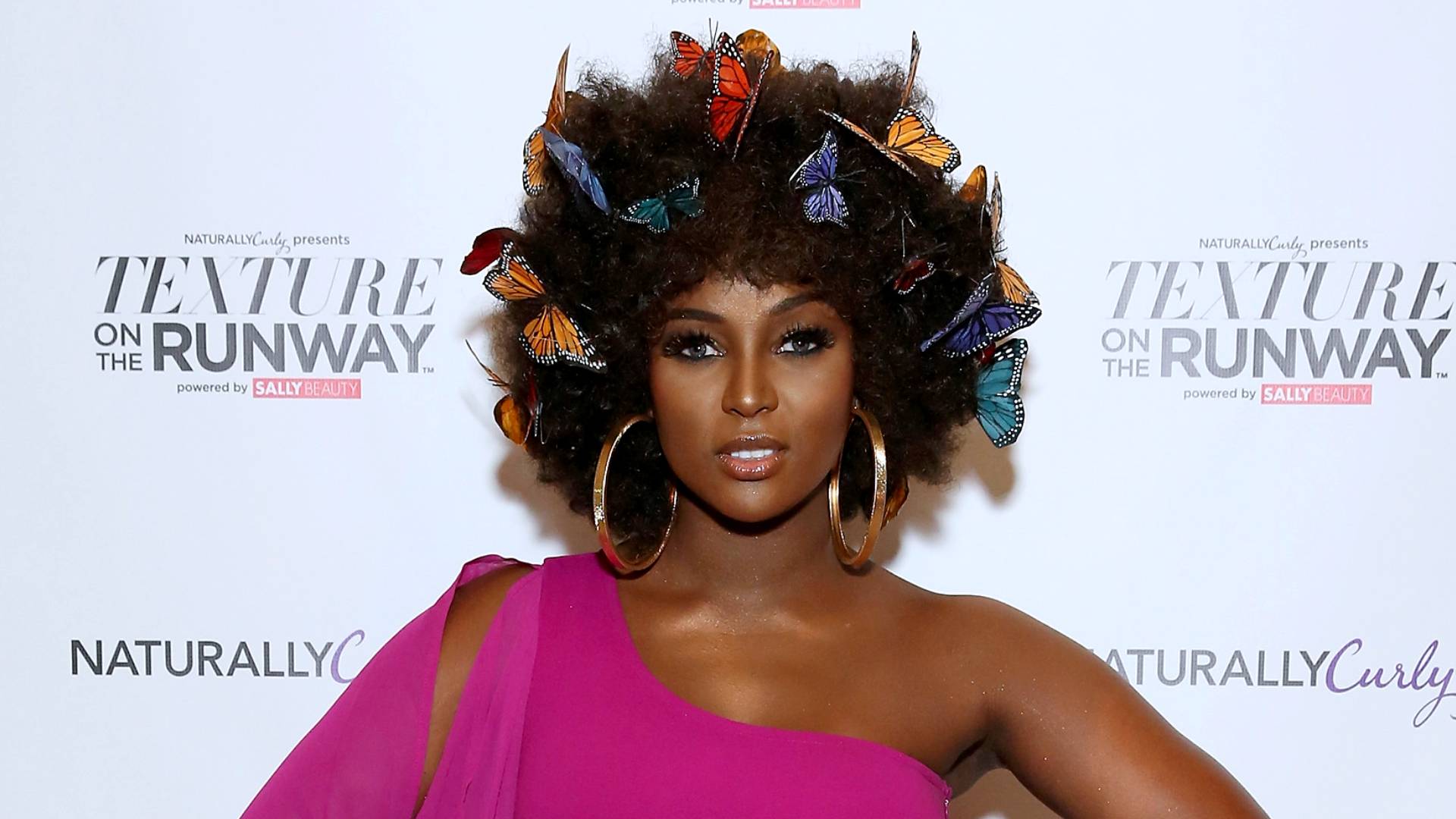 Amara La Negra hosted a "royal" baby shower for her twin girls on Thursday (Feb. 3)! Keep scrolling to see the highlights of the event, which included a heartwarming speech from the soon-to-be mom.
Surrounded by close friends and family members, the Love and Hip Hop Miami star glowed in a fabulous gold sequin dress by Valentino Omar Designs, which she glamorously paired with gold accessories and an extra-long ponytail.
Her stylish ensemble beautifully matched the lovely gold décor of the Miami event. Kudos to Fantasy Designers, Inc. on making Amara's creative concept a reality!
While thanking her guests for coming, the first-time mom began to get a bit emotional about the reality that she's a single mother. However, she began to receive strength when she looked around and saw all the people in her corner.
"I want to thank all the people that love me and support me and went yesterday to my baby shower! And for those that couldn't make it I know you were there in spirit and I'm grateful," she captioned the heartfelt video posted onto Instagram.
She continued, "Last night was one of the most important days of my life. I still can't believe I will soon be a mother. It was a very emotional moment for me. I'm grateful for my Mother @mamianalamama1 for always being by my side! I pray God guides my steps so that I can be the best mother I can be to my girls!"
When Amara talked to BET Lifestyle about her pregnancy journey back in 2021, she wasn't too sure about the design for her baby girls' nursey. The multi-talented beauty did however know it was going to be "royal." She also gave us a hint about her baby girl's names, saying, "I don't know what their names will be quite yet, but whatever it is, it will also be very royal."
Cheers to raising little Queens! At this time, Amara has yet to reveal her baby girls' names. However, we are sure the little ones will make their mom (and grandma) proud.