True Life: The Realities of a Minimum Wage Existence
Working Families participant Tianna Gaines-Turner shares her experiences.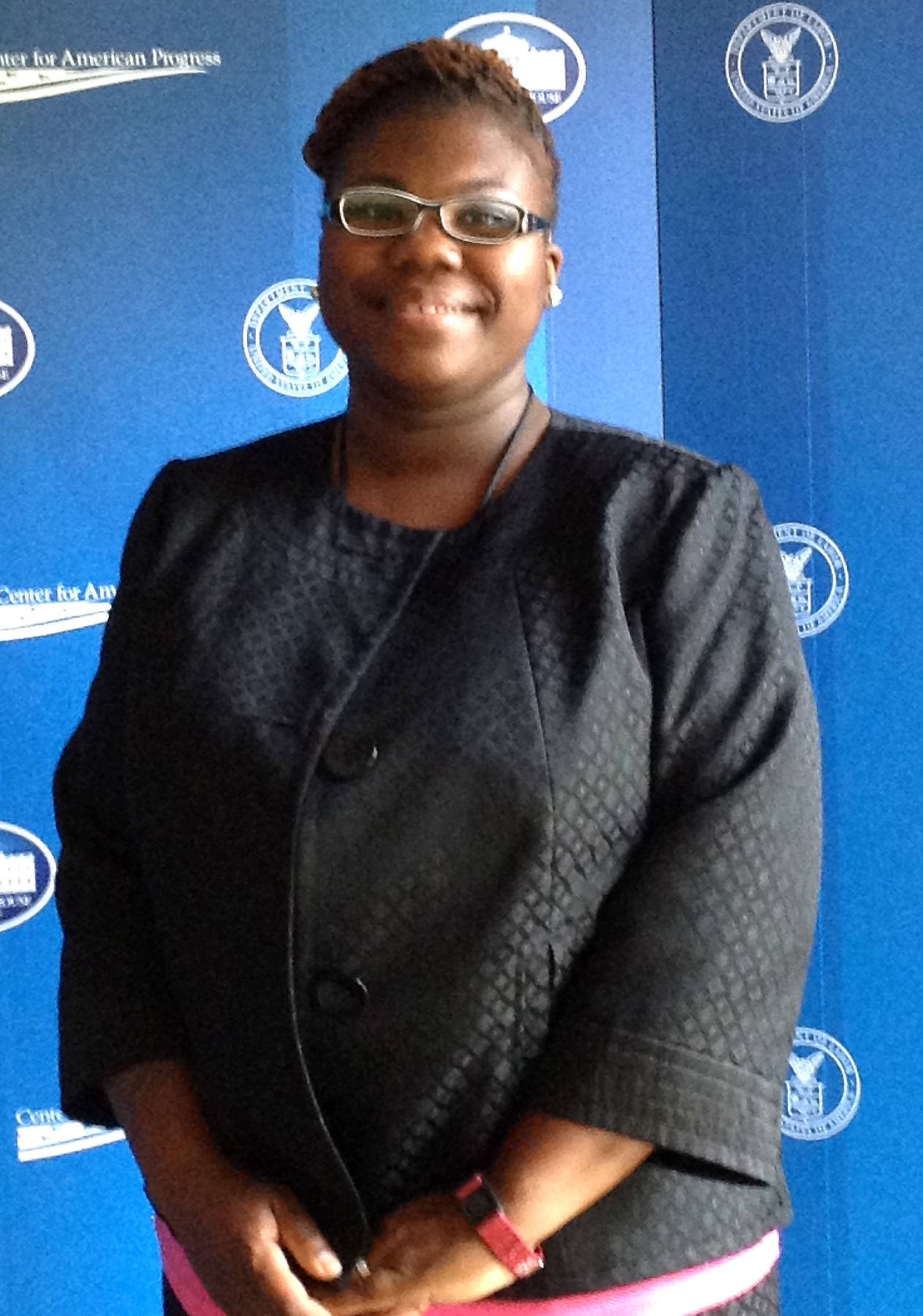 The challenges that Philadelphia resident Tianna Gaines-Turner, 35, and her family experience every day makes her an almost perfect case study for the kinds of changes urged during a daylong Working Families summit the White House hosted Monday.
She and her husband both earn minimum wage, which in Philadelphia is $7.25 per hour. They also have three children, a son, 10, and a set of opposite-sex twins, who are six. Each has asthma and epilepsy and when one is sick, Gaines-Turner or her husband have to decide who will stay at home to care for the child – and lose pay.
Until the Affordable Care Act kicked in, the children were the only ones in the family receiving medical care, which they accessed through Medicaid. Not having health insurance was "very scary," said Gaines-Turner, who also suffers from asthma and a seizure disorder, as well as high blood pressure.
Two years ago, she actually lost a job because she'd spent a week-and-a-half caring for one of the twins who'd had a seizure. Her immediate supervisor was sympathetic, but the supervisor's boss said she had to go.
Gaines-Turner is currently employed by the Philadelphia Department of Parks and Recreation. Her boss is understanding when she needs time off to care for a child, but as a result of budget cuts, her hours have been cut from 35 to 12. She hopes they will be restored when a new budget is implemented in July.
Living on minimum wage also forces families to make difficult choices, or as Gaines-Turner, who came to the conference to represent Witness to Hunger, a project of the Center for Hunger-Free Communities run by Drexel University, puts it, "rob Peter to pay Pathmark [ supermarket]. Do I pay the electric bill or go ahead and pay for a prescription?"
There need to be more conferences like Monday's, she said, to increase awareness and broaden the conversation about the need for a living wage and paid sick and family leave, especially among lawmakers on both sides of the aisle, who are unaware of the stress families who do not have one or the other or both experience each day.
"This is the richest country in the world, but we can't stop hunger and poverty or offer paid medical leave to everyone," Gaines-Turner said. "They need to make sure that if I need time off to care for my mother or grandmother because of illness, that I don't have to worry I'll lose my job."
BET Politics - Your source for the latest news, photos and videos illuminating key issues and personalities in African-American political life, plus commentary from some of our liveliest voices. Click here to subscribe to our newsletter.