Georgia Election: Raphael Warnock And Jon Ossoff Victories Give Democrats Senate Control
Vice President Kamala Harris will have the tie-breaking vote for key legislation.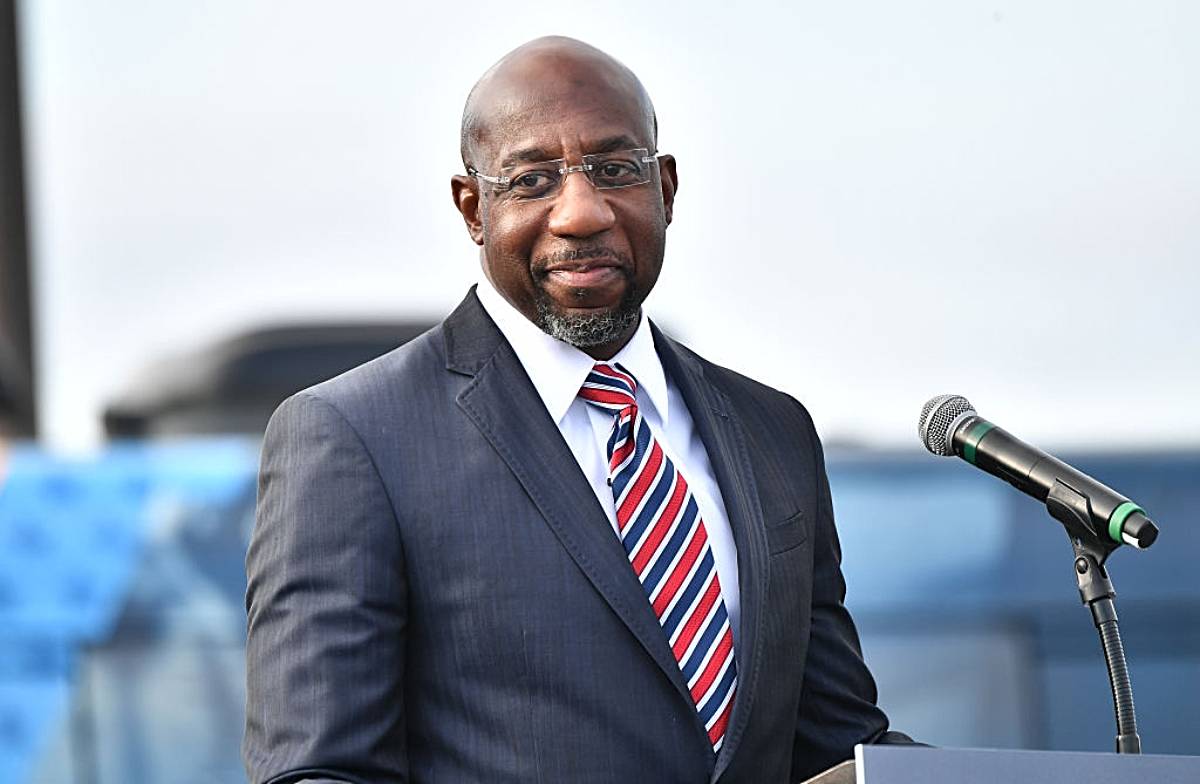 CBS News reports that Democratic candidate Jon Ossof has been elected to the Georgia Senate, defeating incumbent Republican Sen. David Perdue. While the legislative body is now a 50-50 tie between Democrats and Republicans, incoming vice president Kamala Harris will have the crucial tie-breaking vote.
Read the full story here.
PREVIOUS:
CBS News projects that Democratic candidate Rev. Raphael Warnock has been elected to represent Georgia in Congress defeating incumbent Republican Sen. Kelly Loeffler. 
The victory makes Warnock, pastor of Atlanta's Ebenezer Baptist Church, Georgia's first African American senator.
The race between Democratic candidate Jon Ossoff and Republican incumbent Sen. David Perdue has been deemed too close to call by numerous news outlets. 
If incumbent Republican Senator David Perdue can win the other race, Republicans will remain in control of the Senate. If Democrats win both seats, there will be a 50-50 tie with Vice President-elect Kamala Harris, the president of the Senate, as the tie-breaking vote. 
The tally after midnight on Wednesday, Jan. 6 had Warnock with 50.5% of the vote and Loeffler with 49.5% of the vote. A CBS News exit poll shows that Warnock received 92% of the Black vote, 66% of the urban vote and 67% of the vote from Georgia voters under the age of 30. 
The results come two months after President-elect Joe Biden and Vice President-elect Kamala Harris won the White House. The Georgia senate election went to a runoff because none of the four candidates received more than 50 percent of the vote.
Warnock declared victory but Loeffler had not yet conceded. 
"We were told that we couldn't win this election," Warnock said. "But tonight we proved with hope, hard work and the people by our side, anything is possible. May my story be an inspiration to some young person who is trying to grasp and grab hold of the American dream."
The momentum for the Democrats was spurred by grassroots efforts led by voting advocates like Stacey Abrams, the former gubernatorial candidate who started the group Fair Fight to push to make sure everyone eligible in the state would have an opportunity to cast a vote. She is credited with helping Biden to win the state in the general election.
In a tweet sent out early Wednesday, she congratulated Warnock on his hard fought victory.