Taraji P. Henson Chats About Coming Into Her Own Style
The Empire actress went from "ghetto fabulous" to fashion icon.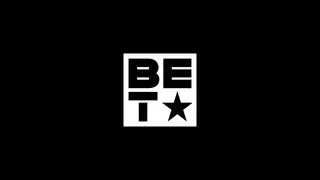 We've long appreciated the gift that is Taraji P. Henson and the work she puts into each of her roles, but now that the actress is raking in the praise from the hit series Empire, the attention has exploded.
"It was quiet, it was a quiet success. I could still live," she told Harper's Bazaar about life before Empire. "Now it's like … "
The 44-year-old star should have seen this coming. Just two weeks into their new show, Terrence Howard, who plays Henson's ex-husband on screen, said that her character, Cookie, was set to be an icon.
"I was like, 'Huh?' Then I got on Twitter and was like, 'You're right.' I've seen babies dressed up like Cookie, men dressed up like Cookie, dogs dressed up like Cookie," she said. "But you have to be into drag. If you're not, it may not come off right."
The outlandishly clad character is definitely a sight to behold, for Cookie has no shortage of love for leopard print and fur. In her fashion spread for the magazine's September 2015 issue, Henson continues the trend and poses in animal-print outfits from Dolce & Gabbana, Banana Republic, and Roberto Cavalli. But Cookie's obsession with leopard print has turned Henson away from wearing it off-screen. But that's not to say there aren't pieces she'd love to grab from the character's closet.
"Alaïa black cat-suit, hands down," Henson said of her favorite look on Empire. "I've even worn some of my own stuff, like my Balmain leather. I have to meet [Balmain designer] Olivier Rousteing; I need to be his friend."
Henson admits she's come a long way from her earlier days on the scene, crediting rap icons for her over-the-top style.
"It took me a minute to get on the chic bus. I was coming from the era of Lil' Kim and Mary J. Blige, you know, ghetto fabulous. I came from nothing, was deprived all my life, so when you get money, you go big!"
To view her entire interview and fashion spread, click here.
Click here to enter the #LookYourSundayBest contest for a chance to win FREE natural hair-care products.

BET.com always gives you the latest fashion and beauty trends, tips and news. We are committed to bringing you the best of Black lifestyle and celebrity culture.
(Photo: Kevin Winter/Getty Images)