Malcolm-Jamal Warner Has This to Say About 'The Cosby Show' Legacy
Tuesday was the iconic sitcom's 32nd anniversary.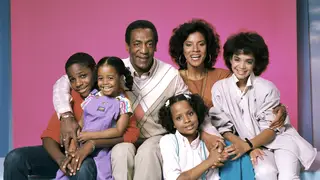 The Cosby Show recently hit a major milestone as it reached its 32nd anniversary of the premiere of its first episode. Despite all that is surrounding the show's leader, Bill Cosby, actor Malcolm-Jamal Warner took a positive look back on the show that kicked off his illustrious career.
Warner, who played Theo Huxtable on the sitcom, pointed out that The Cosby Show had a big societal impact on America during the eight years it aired.
He said it "forced white America and Black America to recognize the Black upper middle class, shedding light on the fact that Black folks did live like the Huxtables and inspiring many more to achieve that 'American Dream.'"
Take a look at his post in full, below:
Get the latest on Bill Cosby in the BET Breaks video, above.