Report: 'That's So Raven' Star Orlando Brown's Friends Stage Intervention After He Hits Rock Bottom
The actor has been struggling with mental health issues and substance abuse.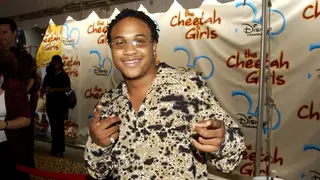 Some positivity is finally being associated with Orlando Brown's name as the actor is reportedly about to get the help he needs for his mental health struggles and substance abuse.
According to TMZ, the That's So Raven star's friends are to thank for the major move as they recently staged an intervention to get him admitted into a rehab facility.
The site reports that Brown's friend Danny Boy, who owns the Las Vegas restaurant the actor broke into last month, contacted Hollywood producers Wendy Wheaton and Tommy Red to connect him with reputable names in the rehab world.
While the plan just got rolling, it was actually expected to kick off back in August. However, Brown's arrest in early September due to the break-in derailed it all. While the former child star was released, he reportedly went off the grid for weeks, making it a chore to find him help.
Now, Brown is currently at a facility to treat and maintain his mental health and substance abuse issues.
Take a look at a clip of his journey, below: