Racist Social Media Post by University of Missouri Student is Free Speech Says Administrators
An investigation determined that since the slur wasn't directed at another student, the student can't be punished for writing the message.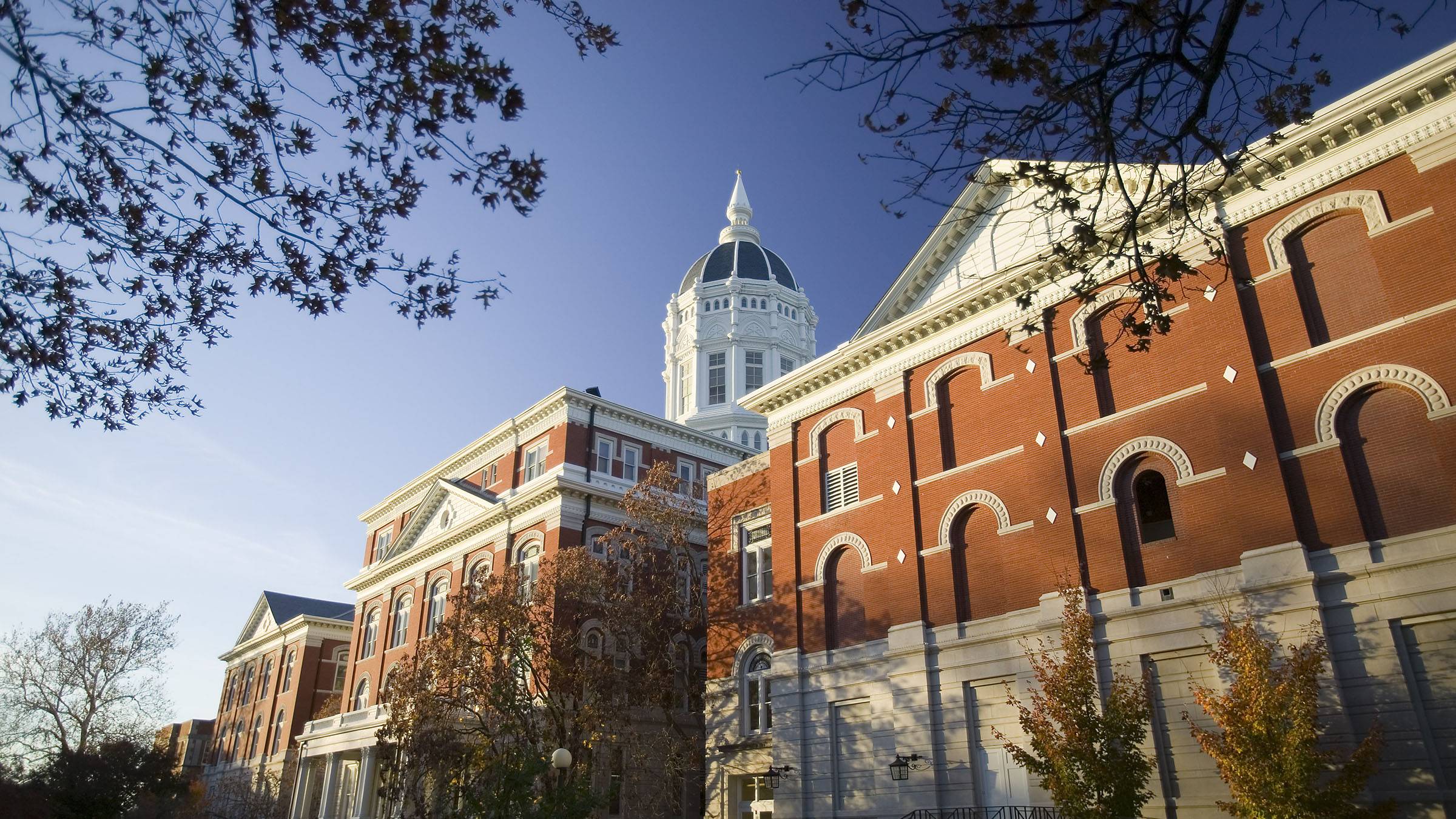 Despite the pleas of fellow students at the University of Missouri, school officials say a racist social media message isn't grounds for discipline or expulsion, according to the Kansas City Star. Former conservative university club leader Meg Miller reportedly sent a Snapchat message last month saying: "If they would have killed 4 more n----- we would have had the whole week off," followed by crying laughing emojis. While it is not certain exactly what Miller was referencing, the remark is thought to be a Rev. Martin Luther King, Jr. holiday reference.

Mizzou officials say the "language is reprehensible," but because Miller didn't direct the slur at a particular individual, that speech is protected under the First Amendment and is not grounds for punishment. However, the university stresses that within the last year, "we dismissed a student who directed a racial slur at a fellow student."
University spokesman Christian Basi noted that Miller sent the message directly to a friend on Snapchat, and that it was not publicly posted. But screenshots of the message spread on social media, causing anger and upset among students. After the uproar, Miller resigned as president of the Mizzou chapter of Turning Point USA, a right-wing student club. The message was shared in December, and just this week the university's review and findings have been decided.
The Star reported that Mun Choi, president of the University of Missouri System, said in a statement,  that the "First Amendment law does not allow a public university to punish speech only because it is racist or hateful — even when that speech is diametrically opposed to our values." The statement continues, "Our university community will not be defined by the actions of one individual, but instead by our deep and collective commitment to be welcoming to all."
Choi explained that because Miller sent that racial slur via direct message to a friend, it "was not communicated in a way that harassed any individual. In that context, the speech is protected by the First Amendment to the U.S. Constitution."
The KC Star reports that Miller's Instagram bio states she "unapologetically conservative," a "second amendment enthusiast" and "pro-life advocate." One of her post also shows her posing with Kyle Rittenhouse, the white teenager who shot and killed two men and wounded another during a 2020 Wisconsin protest over the police shooting of Jacob Blake, a Black man. Rittenhouse was acquitted of criminal charges.
Miller's speech and social media posts during her tenure at the University of Missouri have caused enough consternation that they even got the attention of the editorial board of MU's student newspaper, The Maneater. The board wrote in a column that Miller's racist posts, "follow increasingly brazen public displays of white-supremacist propaganda and hate speech on the MU campus."