Chaka Khan Apologizes For Recent Comments About Mary J. Blige, Adele And Mariah Carey
It was not my intention to cause pain or upset anyone," the music icon said.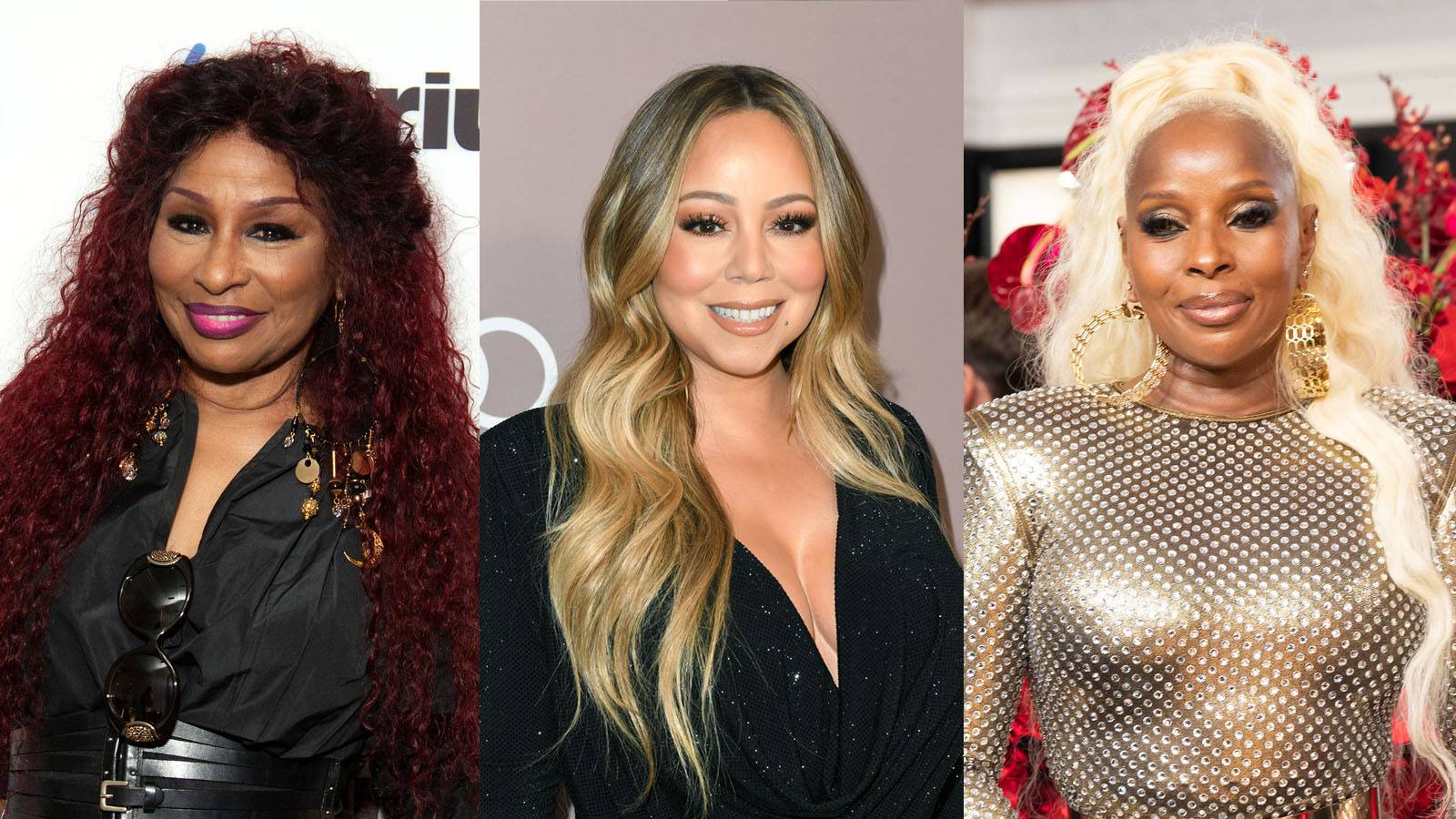 Music legend Chaka Khan went viral last week for her reaction to Rolling Stone's "200 Best Singers Of All Time" list, published in January 2023. She is now apologizing.
The 10-time Grammy winner said in a statement on Instagram, "Recently, I was asked about a list of the 'greatest singers of all time' and instead of questioning the need for such a list, I was pitted against other artists and I took the bait. As artists, we are unfairly put into 'boxes', 'categories' or on 'lists.' Being an artist or musician is not a competition. It's a gift, for which I am truly grateful."
She continued, "It was not my intention to cause pain or upset anyone. To anyone that felt this way, I sincerely apologize. Thank you for all the love everyone has shown me, unconditionally. I have always been about empowering others and I started a foundation for that very purpose. I will be announcing soon."
In case you missed it, during an interview on The Originals podcast for Los Angeles Magazine, the 69-year-old was reacting to the ranking of Rolling Stone's picks for the greatest singers. When she was told Mariah Carey was placed at No. 5, she said, "That must be payola or some sh*t like that."
Adele ranked at No. 22. "Okay, I quit," Khan responded.
Mary J. Blige was at No. 25. Chaka commented on Blige's 1992 remake of her classic song "Sweet Thing," saying that she told Blige "f**ked it up,"
"Number one, her vocals were flat," Khan said. "And I asked her, I said, 'What time did you, what time of day was it or night, what were you doing when you decided to cover 'Sweet Thing' and where were you at when you covered it?'"
Khan claimed Mary J. Blige explained that she had been up all night. Khan says she responded in part by saying, "you don't get up at eight in the morning to sing girl. But she and I have that kind of relationship; we can talk...you know, I love her. She loves me. We don't have a problem. Now the press would love to making it a m*therf**king problem."
For the overall list, Khan remarked, "These are blind bi**hes! They are blind as a motherf***ing bat! They need hearing aids…These must be the children of Helen Keller!"