13 Hysterical Twitter Reactions to Hamilton's Mike Pence Backlash
Of course Trump only created more drama.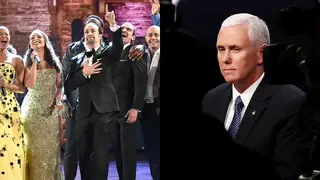 "We Are The Diverse America Who Are Alarmed"

Last night (Nov. 18) Mike Pence experienced what one can only hope could be considered an eye-opening moment.

Naturally, Twitter had plenty to say about VP-elect Pence attending Hamilton in the first place. Take a look at some hilarious reactions about the whole ordeal and its aftermath in the tweets below.

1

2

3

4

5

6

7

8

9

10

11

12

13

And here's what Trump had to say...