Hip Hop Awards 2022: Get to Know This Year's 'I Am Hip Hop' Honoree Trina
The Miami native has been in the rap game for over two decades.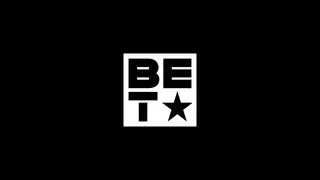 Miami's Queen of Rap Trina is now a member of the "I Am Hip Hop Awards" club. The legendary female emcee was recently announced as the 2022 BET Hip Hop Awards honoree and we couldn't be more excited. In her illustrious 20+ year career, the "Look Back At Me" emcee has released some of the most classic hip hop records ever, serving as a voice for women through her empowering lyrics and boss moves. Trina joins only three other female acts—MC Lyte, Lil Kim, and Salt-N-Pepa—to earn the prestigious honor. As we gear up to honor the icon at this year's ceremony, hosted by Fat Joe, get acquainted with the star with these interesting facts, and don't forget to tune into the ceremony airing Tuesday, October 4, at 9 PM ET/PT on BET.
She earned several monikers over the years

Although known to many as Trina, fans have often referred to the "Here We Go" emcee as "Da Baddest B—ch" and "Diamond Princess." But that's not all; Trina's other nicknames include "Miss. Trina" and "Queen of the South." In 2020, the legendary rapper hopped on the remix to "B—ch from Da Souf," with Latto featuring Saweetie.

She's a proud Afro-Latina

Born to a Bahamian mother and Dominican, Trina has publicly spoken proudly of her Afro-Latina roots. However, because her father was "often very absent in my life. I really have no connection to the Dominican side of the family," she told Latina. "It's sad, but it's the truth. I do have friends who are Dominican, and it's a wonderful culture. I'm sad that I wasn't really exposed to it as a kid."

She had no intentions of becoming a rapper

While talking to Billboard about her musical career and early beginnings at Slip N Slide Records with labelmate Trick Daddy, Trina revealed that she did not initially set out to become a rapper.

"I met Trick a while before we did music. Before signing to Slip-N-Slide [Records], he recorded a song with Luke ("Scarred"). My girlfriends went up for the video, and I came with them," she told reporters.

She added, "He [later] called me and asked, 'I need you to do me a favor. I need you to do a record for me.' I was like, 'Are you serious? No, I'm not doing it.' He asked for my friends and me to come up to the studio and hang out. 'No. Absolutely not. I'm not doing that,' I said. But we went, and we were listening to some records off the album. The engineer came in and played the record he wanted to be on ('Nann'). He didn't ask me to be a rapper on the record; he said he wanted me to 'go toe to toe with me but from a girl's perspective. I'm going to talk trash, and I want you to talk yours.' I was like, 'Uh, okay?' It just happened."

Her impact on hip hop has been documented

In 2014, for 31 days, Billboard celebrated some of the most influential female figures in the genre, including Missy Elliott, Queen Latifa, and Lil Kim. Her  influence can be seen in artists like City Girls, Megan Thee Stallion, and Latto many more. 

She's a philanthropist

In 2006, the "Pull Over" rapper founded the Diamond Doll Foundation, a non-profit organization that helps younger girls with their life struggles. Work includes toy drives, fashion shows, and other events.

Watch the Hip Hop Awards on  Tuesday, October 4, at 9 PM ET/PT on BET