Method Man: Give Us 10 More Years for the Wu-Tang Movie
The Cobbler star talks his new film and if the Staten Island clan's story will ever go Hollywood.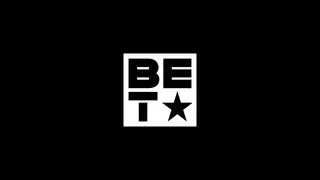 Since Method Man (neé Clifford Smith) made his debut in the supergroup the Wu-Tang Clan over 20 years ago, he's carved out an impressive résumé as an actor. With roles on The Good Wife, CSI: Crime Scene Investigation and in movies like The Sitter and Red Tails, the 44-year old has proven to be a versatile staying power in an ever-changing industry.
Method's latest film is the new Adam Sandler vehicle, The Cobbler. Method discussed making that movie plus working with Wu-Tang Clan and a possible reunion with Redman when he spoke with BET.com.

The Cobbler is a fantasy comedy movie starring Adam Sandler. Was it that combo that attracted you to the script?
It was that and director Tom McCarthy. His past works have been brilliant. The people that he's worked with, the issues his movies have dealt with and the fact his film themes have to do with actual life. When I read this story, it was a shoe-in for me to be a part of it. Plus, the fact that I didn't have to audition.
In addition to Sandler, you're also working with the likes of Dustin Hoffman, Steve Buscemi and Ellen Barkin in this movie. You're in pretty good acting company.
It was cool, because Tom did a lot of rehearsals before we even shot on set so I got to meet them all up close and personal. Adam is very down to earth and a blue-collar kind of guy. He's the kind of guy you can go have a beer and chill out with. I think that's why he put this cast together. Because everybody was so accessible, there were no egos involved whatsoever. And Ellen Barkin, what can I say? She's an O.G., she always smells nice and she still looks great. Ellen speaks in a vernacular like a sailor. I felt very comfortable with her. She was cool.
You and Redman had a nice run as a comedic acting duo with the film, How High and the Method & Red TV series. Do you think you two will ever reunite again on screen?
I want to, we still want to. God bless Universal for even giving us a shot in making How High. We really appreciated that. We still want to do a part two. So we're keeping our fingers crossed and hopefully the movie gods will bless us again and give us another opportunity. I think what we need is for people to pine for it and request it. I think Redman and me have to build our résumés up as far as Hollywood is concerned.

| WU TANG CLAN PARTNERS WITH AUCTION HOUSE |
It's been great to see Wu-Tang together on stage and performing again. What's it been like to be back with the guys?
We're always around each other. People just haven't seen us out musically as a group or on a record or stuff like that in a while. But we always go out on tours together. Everybody doesn't always make it because that what happens when you have a 9- or 10-member group and you have solo artists within the group. Things happen. There are times where one can't make it or another can't be there. But the thing that grinds my gears is when people think there is dissention amongst the ranks. You can have an argument with one of your friends and two days later you're cool again and it's like, "You want to go get something to eat?" And it's like, "Yeah, let's get something to eat." When we do it, it's the same way. But when you add the media to it, it makes it more than what it is. I can't respect that whatsoever, because I think people should be way more responsible to what they put out in the masses. In the same way they think we, as artists, should be way more responsible with what we say and do.
Right now, the music and film worlds are anxiously awaiting the upcoming NWA movie. Do you think the Wu-Tang Clan is also film material?
Yeah, the Wu-Tang story is a film, but give us about ten more years. Let NWA live right now. I'm looking forward to seeing that movie and I think Ice Cube's son is going to be incredible in that part as his dad. Who knows his dad better than him and s**t? But hopefully I'll give the Wu-Tang movie like ten or fifteen years, let's not come right behind it. Because that s**t would go straight to DVD.
The Cobbler arrives in theaters and will be available on VOD and iTunes March 13, 2015.

BET.com is your No. 1 source for Black celebrity news, photos, exclusive videos and all the latest in the world of hip hop and R&B music.
(Photo: Dave Spencer/Splash News)