Google Mixed Up Images of Master P and Luther Vandross
Social media users had a field day with the bizarre mixup.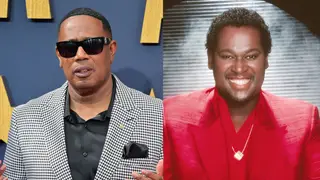 Google came under fire this week after the search engine seemingly mistook No Limit Records founder Master P for the late Luther Vandross. The error was discovered Wednesday, July 5, and left social media users pondering how such a mistake could take place.
The photo has since been changed, however, that didn't stop folks from roasting the platform, including one Twitter user who commented, "You know d–n well Master P ain't never had no jheri curl or sang a day in his life. Somebody gotta do the A.I. Luther Vandross 'Make Em Say Uhh' off the strength now tho."
The jokes didn't let up over on Instagram where fans continued to have a field day, mashing lyrics and referencing from the two musical icons, including one person who joked, "Here and now, I promise to Make em say ugh.."
However, not everyone found the mistake funny, including The Roots co-founder Questlove who took to his Instagram account with a screenshot of the mix-up, writing, "This is why humans aren't replaceable [unimpressed face emoji]," he wrote as the caption, clearly a dig at the recent rise of artificial intelligence (AI).
As of Thursday, July 6, the photo of Master P is no longer there.