Gabrielle Union's Firing Sparks Investigation Into 'America's Got Talent'
The former judge was reportedly fired for speaking up.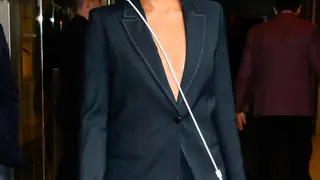 Gabrielle Union's controversial departure from America's Got Talent has led to a wider conversation about workplace practices. Most recently, the discussion has captured the attention of the Screen Actors Guild-American Federation of Television and Radio Artists (SAG-AFTRA), which has just launched an investigation into the matter.
A spokesperson for the performers' union shared a statement with Variety which reads, "While we have taken steps to investigate this matter, we have nothing to report now."
As previously reported, Union's contract from the NBC competition series was not renewed after the actress reportedly told producers about the allegedly toxic work environment she had to endure while serving as a judge during the show's 14th season.
On Sunday, NBC issued a statement claiming the network is "working with Ms. Union through her representatives to hear more about her concerns."
"We remain committed to ensuring a respectful workplace for all employees and take very seriously any questions about workplace culture," it also stated.