Twitter Is Freaking Out That Reggie Bush and Kim Kardashian's Daughters Look Like Twins
North West and Briseis Bush are hard to tell apart.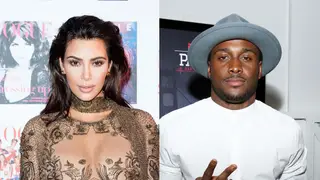 Reggie Bush and Kim Kardashian broke up what seems like ages ago, but we still get deja vu every time we see the NFL player out with his family. Not only is Bush's wife, Lilit Avagyan, a dead ringer for his famous ex, it turns out their daughter is growing up to look exactly like Kim and Kanye West's little girl, North.
A new picture of Briseis Bush has the internet doing more than a double take.
 resemblance between North and Briseis is pretty uncanny...
Here's Reggie's daughter, Briseis...

Look Familiar? Maybe because she and north are mirror images of each other...

Some people pointed out the #twinning extends to the entire family: