Hip Hop Awards 2022: Female Artists Lit Up the Stage With Their Performances
The rappers brought bars and style to the Hip Hop Awards.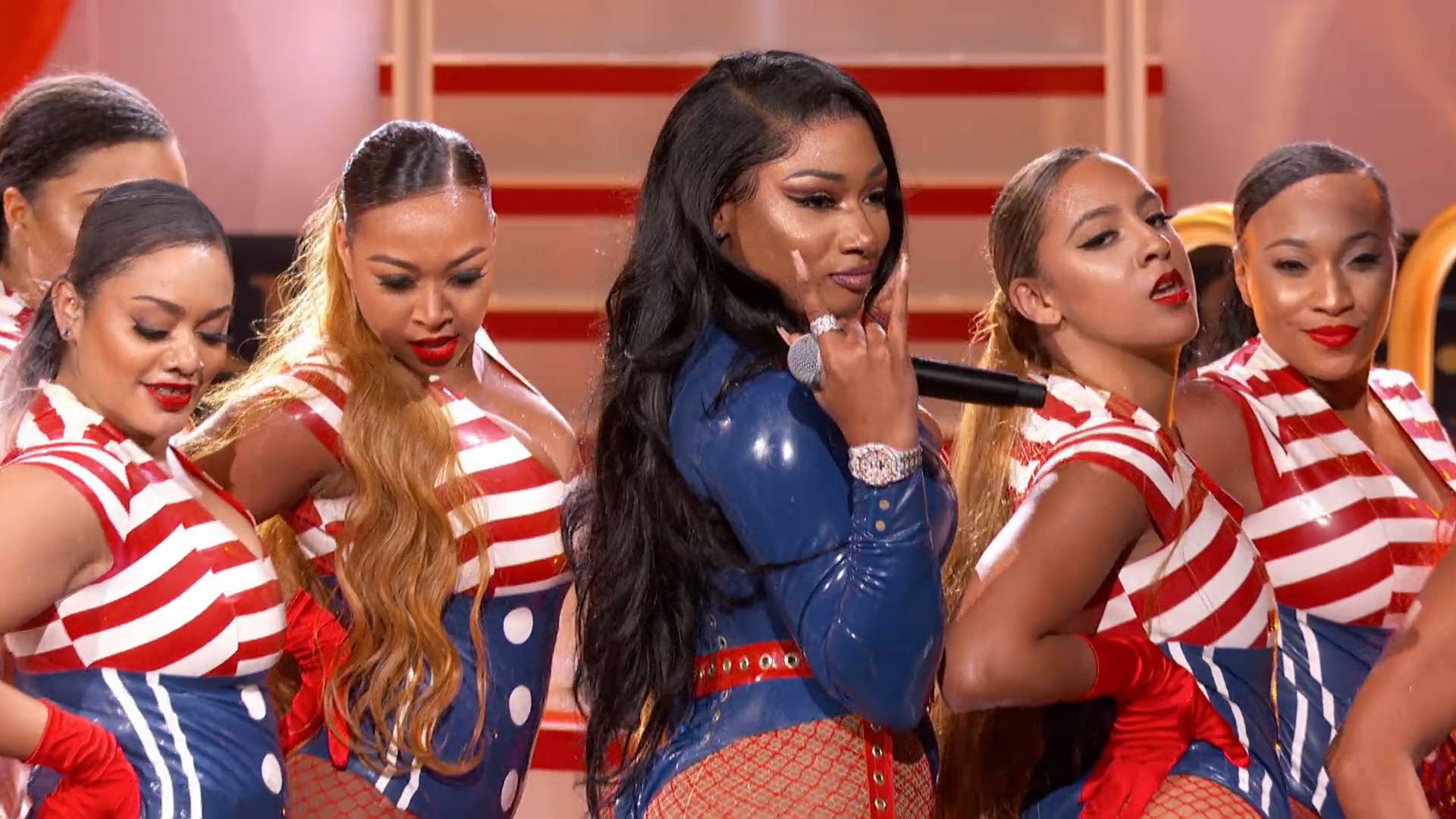 Some of the most prominent female rappers in the industry have graced the BET Hip Hop Awards stage for show-stopping performances of their most significant records. As we gear up for hip hop music and culture's biggest night, we're looking back at some of the funniest entertainers to host, biggest wins, and unforgettable performances, including some of the most prominent female artists to light up the stage, the like of Cardi B., Young M.A., Megan Thee Stallion, and more. Take a look below, and don't forget to tune into the 2022 BET Hip Hop Awards airing Tuesday, October 4, at 9 PM ET/PT on BET.
Cardi B.

Bronx raptress Cardi B. made her Hip Hop Awards debut in 2017 with a blazing performance of her breakout hit "Bodak Yellow." The then-rising emcee brought undeniable star presence to the stage, emerging from a mock bodega in a lavish, multi-hued fur coat. The presentation left a lasting impression on viewers that can still be seen in the rapper's career since then. That night she also accepted  the award for "Hustler of the Year." Cardi holds the record for the most wins earned by a female artist with 14 awards.

Lil Kim -- "I Am Hip Hop" Medley of hits

Hip Hop's Queen Bee accepted the "I Am Hip Hop Award" at the 2019 ceremony and closed out the night with a medley performance of some of her biggest hits, earning her the crown as the Queen of Hip Hop. The icon took the stage in a bedazzled suit, first performing "Lighters Up" before O.T. Genasis joined her for a brief duet of their collaboration "Find You." The energy turned up another notch when Junior M.A.F.I.A. came out onstage for "Player's Anthem" and "Crush On You." The Brooklyn native ended the spectacle with her verse on "It's All About the Benjamins."

Brandy — "I Wanna Be Down" (Remix) feat. MC Lyte, YoYo, Queen Latifah

Brandy took the stage at the BET Hip Hop Awards in 2014 for an unforgettable performance to the remix of her hit single "I Wanna Be Down," featuring several legendary female emcees, including  New York's MC Lyte, Queen Latifah, and West Coast legend YoYo.

Young M.A.

Rapper Young M.A. had the whole room rocking to her breakout single "OOOUUU" at the 2016 Hip Hop Awards." The club banger is one of M.A.'s biggest hits to date following its release on May 12, 2016. The record parked at the number 11 spot on Rolling Stone's "50 Best Songs of 2016" list. In 2018 the rapper returned to the Hip Hop Award show for a snippet of "PettyWap" before presenting the "DJ of the Year" award.

Megan Thee Stallion

The self-proclaimed hottie team captain gave an unforgettable Nautical-Themed Performance Of 'Hot Girl Summer' at the blazing BET Hip Hop Awards in 2019. It was already an amazing year for the Houston native, who quickly became one of today's most prominent artists. After her "Hot Girl Summer" performance, she was later joined on stage with DaBaby for their hit single "Cash Shit."

Watch the Hip Hop Awards on  Tuesday, October 4, at 9 PM ET/PT on BET