Scalia's Former Students Drop Shocking Claims of Classroom Racism
The late Supreme Court justice allegedly graded based on race.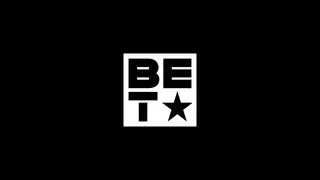 The late Supreme Court Justice Antonin Scalia, who died earlier this month, was known for having staunch positions when it came to racially oriented laws and rulings. He battled passionately against affirmative action laws, and sought to undermine the Voting Rights Act. His opinions and positions have frequently been touted as racist, but according to several of the justice's former students, his bigotry wasn't just in talk.
As a law professor, Scalia actively went out of his way to undercut Black law students in his class, according to the claims by students. Arnim Johnson, who attended the University of Chicago during Scalia's tenure, posted to Facebook following Scalia's death that he was a "blatant racist." In the post, Johnson wrote, "Scalia flunked every Black student who took his classes… Nobody flunks courses in elite law schools. It's unheard of. He flunked one brother so badly, it skewered his grade average, and he became the first, last, and only student in the history of the school to repeat his first year."
Johnson continues to explain that the man who had to re-enroll went on to become a respected military judge. He finishes his post by saying, "What he thought of Black people was indisputable, and believe me it was nothing nice. Being a swarthy, son of poor Sicilian immigrants, and intent on becoming an all-American white man, he was consumed with putting as much space between himself and Negroes as possible, and becoming an honorary member of the WASP elite."
Gawker spoke with Arnim and several other former students of Scalia's to further understand their stories. 
Perhaps the most damning accounts come from former student Philip Hampton. "It seemed very strange that almost every Black student's lowest grade was in Scalia's class," he told the site. "I don't think any Black person got more than a C- from Scalia." The University of Chicago had claimed that this was impossible on the basis of blind grading. In response to this, Hampton recalled an absurdly racist remark made by Scalia in which he said that he "could tell — he was such a linguist — that he could usually tell papers that were written by African-Americans."
Later, the school admitted that professors had access to the blue book numbers and names. Hampton concluded by saying his class with Scalia was quite small and he had the chance to study with the white students. He said that he "wrote the entire outline for contracts, and I had the lowest grade in class, got a C-, one of my lowest grades ever." He went on to say, "Pretty sure the white guys got in the mid 70s, and one got an 80, which was an A."
At this time, the University of Chicago has made no comment on the allegations made against Scalia and his alleged racist grading practices.
(Photo: Paul Morigi/Getty Images)