Allen Iverson Wears $3 Mil in Jewelry to Sign Autographs
This is either the reason he's broke or he's not broke anymore!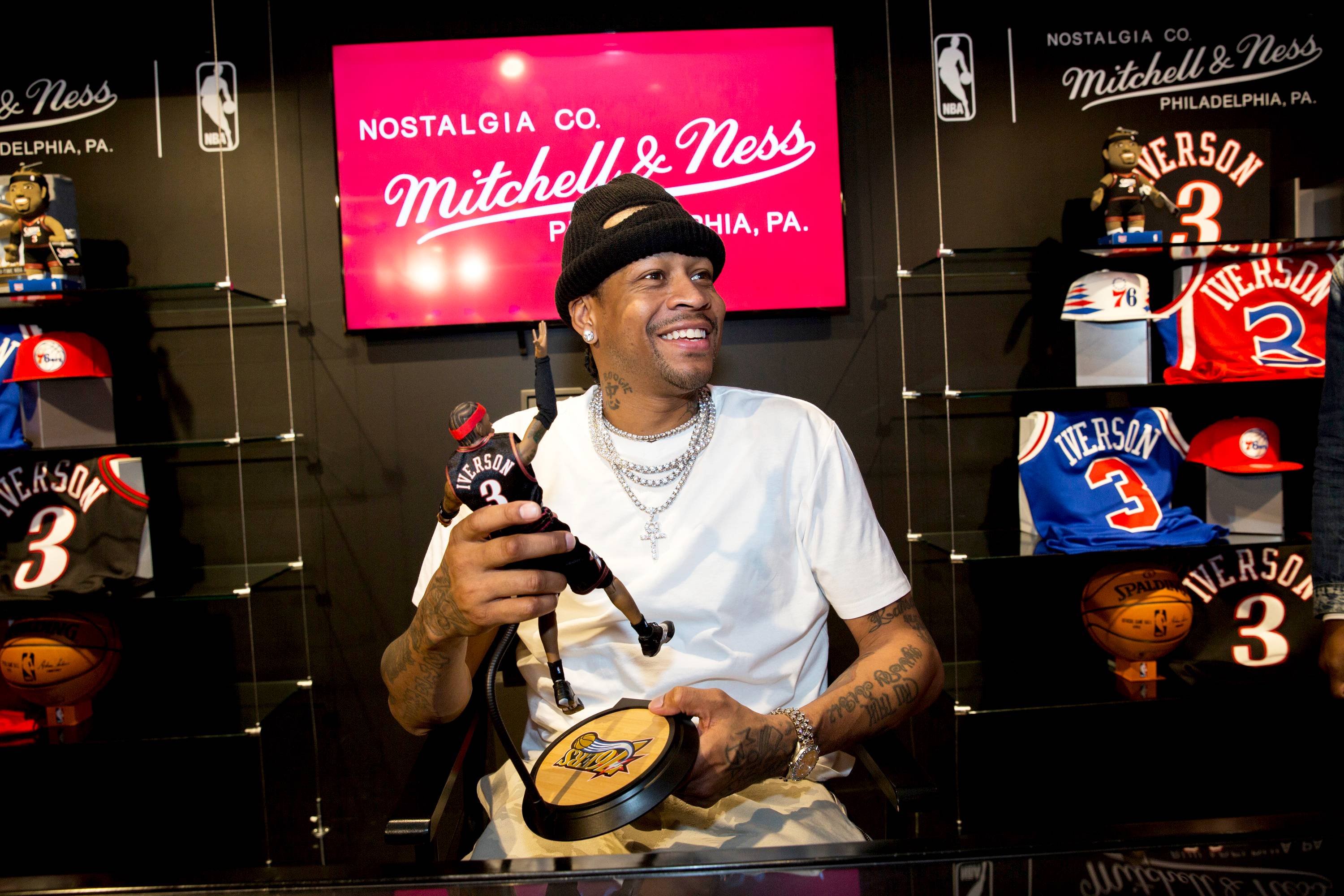 Guess what guys, I saw Allen Iverson yesterday and despite what Netflix wants you to think, A.I. seems to be doing A-OK! Now I am the first to admit that I am not a financial expert, when Iverson strolled in to host an NBA store event (one hour late, entourage in tow), he was decked out, and I mean fully decked out, in diamonds. 
It was literally the only thing I could see. He had on several chains, one with a diamond cross, and then a diamond watch which was custom, natch, from Diamonds360. 
This website reports that the value was over $3 million. A source close to Iverson cannot confirm that figure but said that the value is well over $100K. 
See, guys, you can spend through $155 million and still look fly! No worries.
Iverson signed autographs and posed with fans to celebrate the new Mitchell & Ness NBA Store, which features a premium collection of authentic jerseys, shooting shirts, warm-up jackets, name and number shirts and headwear options, including dad hats and snapbacks. He seemed to be in really good spirits. Guys, it was like he was shining bright like a diamond.