Cardi B Wants To 'Get Some Surgery' After She Gives Birth To Baby No. 2
The pregnant rapper revealed the news on Instagram Live.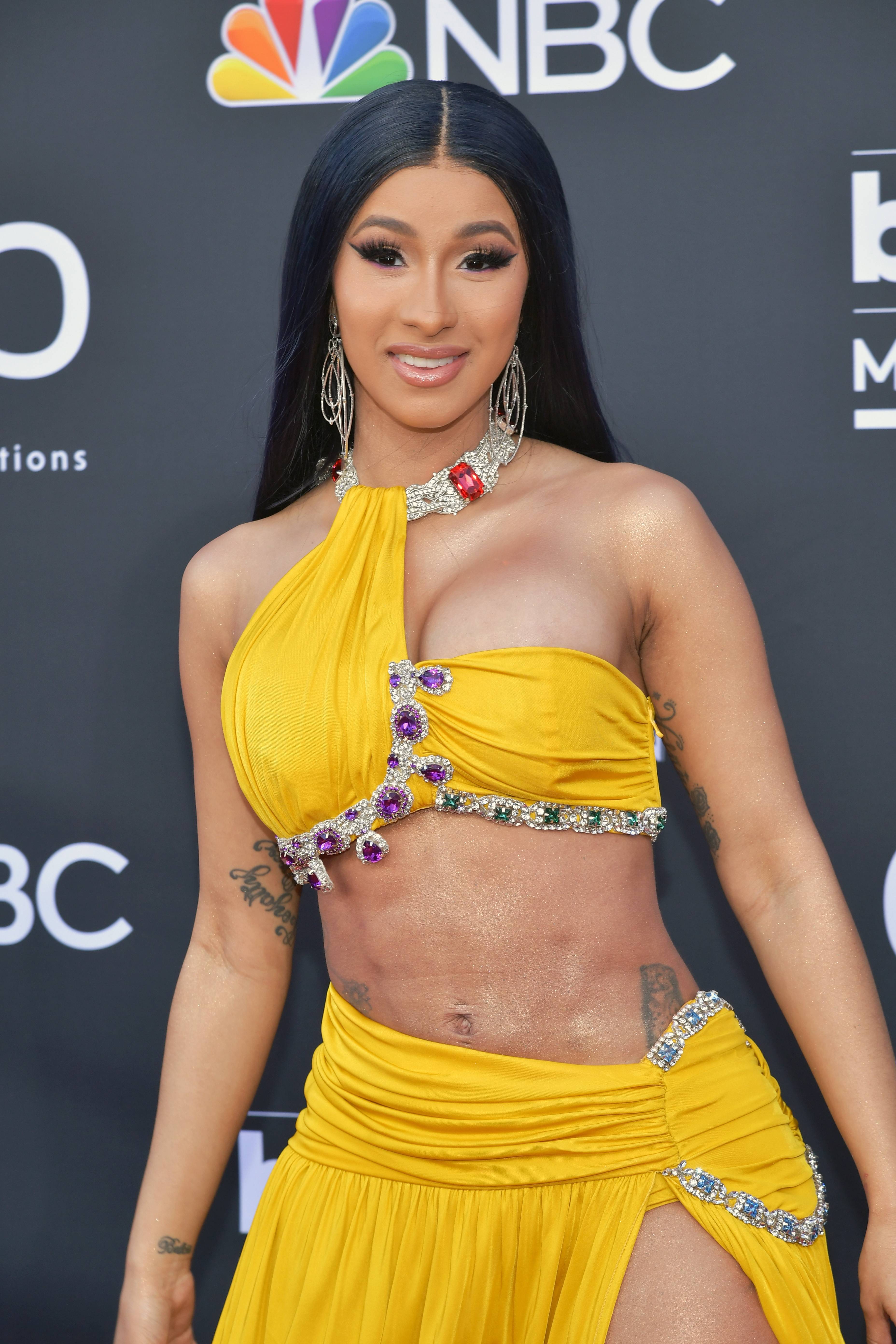 Cardi B has never been squeamish about speaking her mind, especially when it comes to plastic surgery. Recently, the Rumors rapper hopped on her Instagram Live and revealed that she's counting down to the day she can once again visit a surgeon. 
"I can't breathe, y'all. I'm ready to give birth," the pregnant star shared in the video. "And I'm ready to get some surgery too. Y'all know I love me some f**king surgery. I hate that I gotta sit down and wait like six months to get surgery. I want some f**king surgery. Oh my gosh."
It's no secret that Cardi turns to plastic surgery to achieve the perfect snapback. After welcoming her daughter Kulture in July 2018, the Bronx beauty revealed that she got a "mommy makeover" that consisted of a breast lift and liposuction. 
During the May 2019 launch of her Fashion Nova collection, Cardi shared with ET her decision to open up about liposuction, a cosmetic procedure used to remove unwanted body fat.
"I want to explain to people how hard it is to process. I feel like people look at girls on Instagram and go, 'Oh, they got their lipo done and it was so easy,"' she said. "It is just such a long, hard process, almost like the same process as after you give birth to a baby and you see your body change and snapping it back."