Lindsey Vonn Proposes To Fiancé P. K. Subban With An Engagement Ring As A Symbol Of 'Equality'
If she like it, then she better put a ring on it!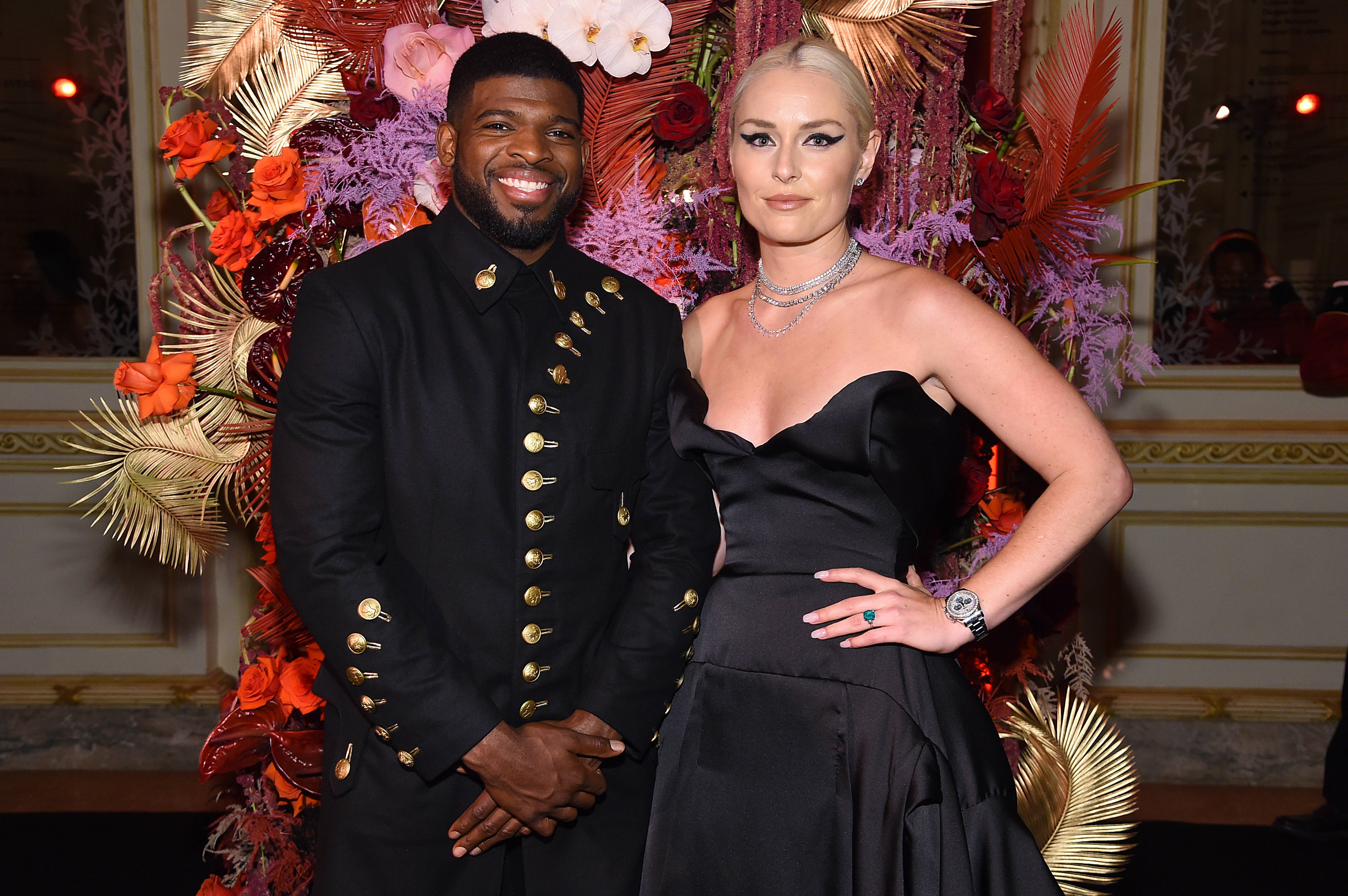 It's an age-old tradition for men to get down on one knee and present their potential fianceé with a big 'ole diamond. Some people aren't too fond of a woman doing the proposing, but what if she gets him a little bling in return?
Gucci and Justin aren't the only celebrity dudes to get engagement rings from their ladies. We found some other men who weren't afraid to rock a man ring on their left hand.
Check out the other celebrity men who got male engagement rings:
P.K. Subban

Over the holiday break, Lindsey Vonn proposed to her hockey star fiancé P.K. Subban on their two-year anniversary. 

"We talk about equality but actions speak louder than words," the professional ski racer captioned an Instagram.

Her fiancé seemed elated with his brand new diamond engagement ring from XIVKARATS.

"Men should get engagement rings too and this is what PK deserves," she continued before adding, "Can't wait to marry you babe."

According to Radar Online, P.K. popped the question four months ago by giving Lindsey a gorgeous emerald ring. What an amazing way to return the favor. 

Offset

Bling, bling baby! This hip hop couple has no problem showing off their love for each other, whether it's through their PDA or their lavish gifts. I mean, check out the big 'ole rock Offset was sporting on his left hand while wifey Cardi B was twerking on him.

Gucci Mane

We all know the Wopsters love A LOT of bling. After Gucci Mane's big proposal, Keyshia Ka'Oir gifted her man his own diamond ring. BUR!

Justin Bieber

According to Teen Vogue, Hailey Baldwin got Justin a diamond band with the letters "JB" and bought herself one that says, "Baby."

Prince Harry

Nick Cannon

Though Mariah Carey and Nick Cannon didn't belong together, Mariah still put a ring on it! Not only did Nick get a GIANT Mariah tattoo, he also wore a mangagement ring to show his commitment to Mimi. 

David Otunga

We all remember when Jennifer Hudson was with the former pro wrestler and I Love New York star David Otunga. When they did get engaged, in true trophy-husband fashion, David proudly rocked his mangagement ring!

Osi Umenyiora

When Atlanta Falcons player Osi Umenyiora got engaged to Ms. Universe Leila Lopes, they both got some pretty blinged engagement rings. We love a man who can rock a man ring!