50 Cent Gives In To Fan Outrage About The 'Power' Theme Song While Sharing Some Major News About The Show
Viewers are going to be pleased with this.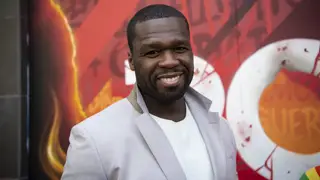 Since the recent premiere of Power's sixth and final season, fans of the show have been hounding its executive producer and star, 50 Cent, to revert its theme song to the original, which has become a viral staple for the drama.
It appears that, finally, 50 has heard their cries. He recently took to Twitter to announce that the original opener, sung by R&B singer Joe, will return for the third episode of season six, set to air next Sunday.
In addition to the fans getting their way with this one, the rapper-turned-actor also revealed that he will be making his directorial debut in the same episode, and he issued a warning: "I promise it's crazy."