This Adorable Photo of Dream Kardashian Will Make Your Day
The newborn had a special guest.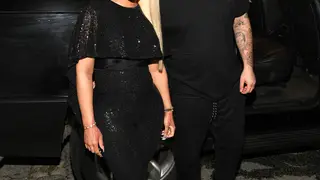 Blac Chyna and Rob Kardashian's newborn girl, Dream, is already a social media star as her reality star parents love showing off her adorable face to their fans.
Now one of Chyna's closest girlfriends has joined Dream in the spotlight and it's the cutest thing you may see all day.
Chyna's best friend and Dream's rumored godmother Amber Rose posted an adorable shot to Instagram that has everyone smiling. Take a look below:
Recap the moment Dream made her way into the world in the video above.