T.I. Says His Name Belongs With Other Hip-Hop Icons Like Jay-Z, Kanye West, and Lil Wayne
The Grand Hustle mogul recently appeared on Big Boy's Neighborhood where he defended his place in hip-hop.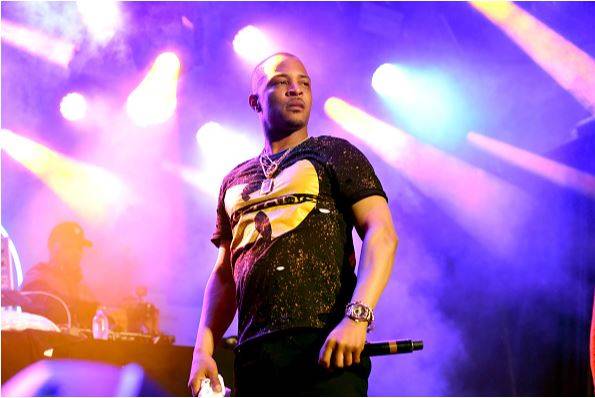 Rap superstar Tip "T.I." Harris doesn't feel that his music legacy gets the respect it deserves in comparison to other prolific rap figures.
The Grand Hustle mogul has been adamantly speaking up in defense of his mark on hip-hop as a pioneer of trap music. It began when T.I. extended a challenge to fellow rapper 50 Cent to put their hits up against each other in a Verzuz battle. In his usual fashion, Fifty responded by trolling T.I. with jokes, and the two have been trading barbs across social media ever since. 

But, the exchange opened up a wider debate online as to which of the two rap artists' careers had the greater impact on the music industry. A healthy margin of support went to Fifty, although T.I. had his fair share of supporters as well. Most notably "Hands Up" rapper Vince Staples. The Long Beach M.C. unintentionally caused some waves online last week after he contended "T.I got a plethora of bangers" to go up against Fifty with and that some of the greatest rappers the culture have ever seen came from Atlanta.

Most recently, T.I. was on the Big Boy's Neighborhood morning show on Los Angeles KRRL-FM (92.3) where he gave his thoughts on the ongoing debate. He disagreed with those dismissive of his contributions to hip-hop and felt that his musical legacy deserves to be placed amongst the upper echelons of ranks alongside other hip-hop and rap greats such Jay-Z, Kanye West and Lil Wayne. 

"All the names that people are saying, I don't think people realize who I am. I don't think y'all really know who I am. I don't think y'all remember what I've done, bro. Just 'cause I don't jump up, step on tables, kick over tables, and demand you pay attention to me, that doesn't mean [nothing]," the three-time Grammy winner said. "Listen, man. You gon' have to put mine up there." 

"When you talk about careers, legacies and accomplishments, you gotta put me up there," T.I. continued. You gotta go talk to Jay-Z. You gotta go talk to Kanye. You got to talk to Lil Wayne. If there wasn't no 'Swagger Like Us, my record, you know what I mean?"

Listen to T.I.'s remarks below: