Billionaire Robert F. Smith Emerges As Potential Bidder For Denver Broncos. Could He Be The First Black NFL Team Owner?
He helped Morehouse grads by taking care of their student debt, now he could become an NFL team owner.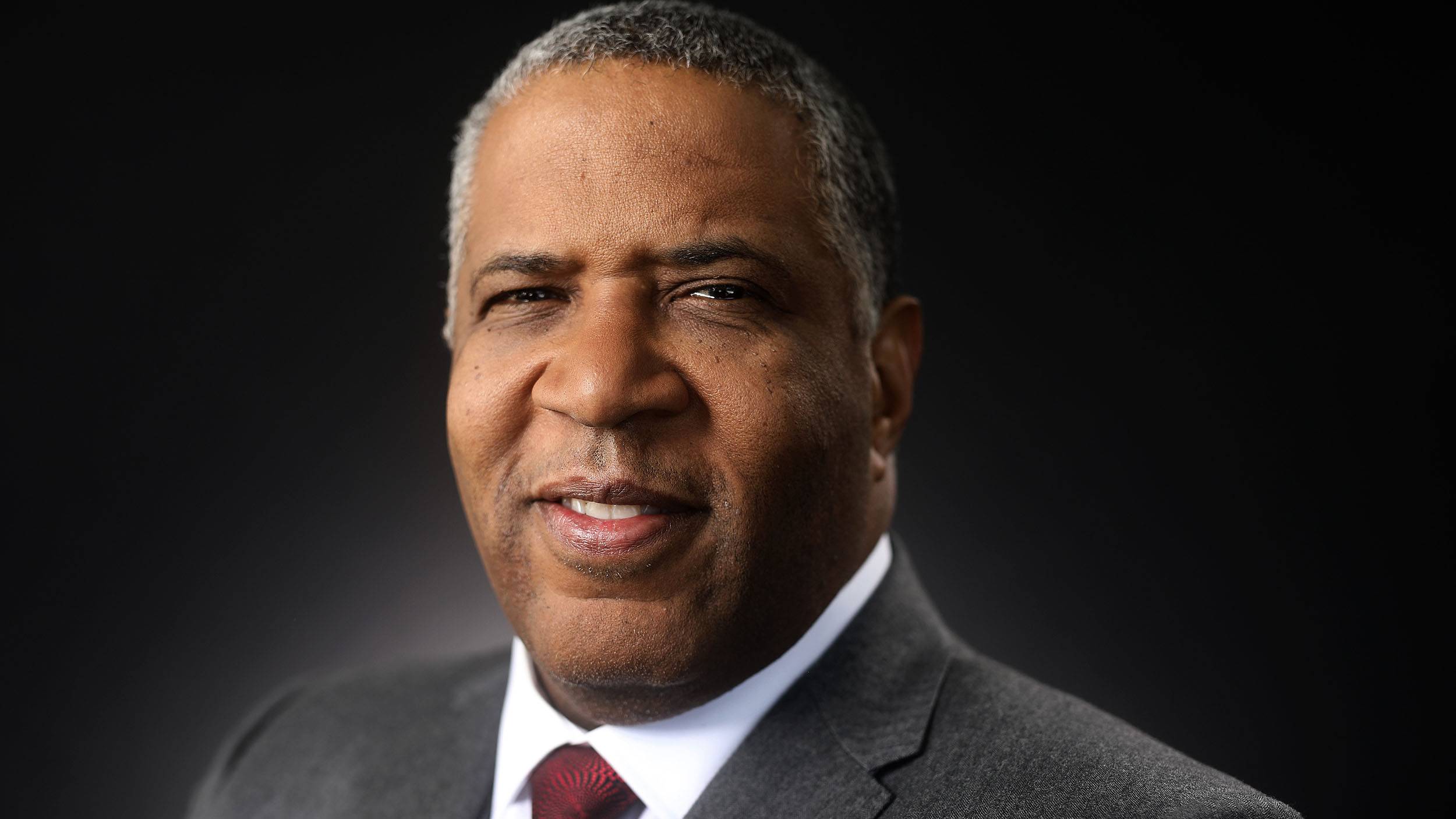 Billionaire Robert F. Smith could become the first Black majority owner of an NFL franchise if he wins a bidding war to purchase the Denver Broncos.
Sports business website Front Office Sports reported on Jan. 20 that Smith, a Denver native, is one of the possible bidders in the sale of the Broncos that could cost $4 billion or more, making it the most expensive team sale in U.S. sports history.
Ranked no. 141 on Forbes list of richest Americans, Smith, 59, is the wealthiest Black American, with an estimated net worth of $6.7 billion. In 2000, he founded the private equity firm Vista Equity Partners, which focuses exclusively on investing in software companies.
But Smith faces competition to make history. Six groups also want to buy the Broncos, including two of the franchise's Super Bowl-winning quarterbacks Peyton Manning and John Elway who are expected to be in two different groups, Front Office Sports reports, citing information from The Denver Gazette's  Woody Paige.
Brittany Bowlen, the daughter of the late Broncos owner Pat Bowlen, is also in the hunt. Fellow billionaire Jeff Bezos of Amazon was once mentioned as a possible bidder, but he's reportedly not interested.
According to Front Office Sports, Smith will need to spend at least $1.2 billion if the price tag is $4 billion, based on the NFL's rule that principal owners must put up at least 30 percent of the purchase price in cash.
This possible history-making purchase comes against the backdrop of a league with diversity problems at its top coaching and front office positions. After the 2021 - 22 season, the Pittsburgh Steelers Mike Tomlin was left as the only Black head coach in the NFL after the firings of Miami Dolphins head coach Brian Flores and Houston Texans head coach David Culley. About 70 percent of the league's players are Black.
"Diverse hiring still needs a lot of work," NFL.com stated in January 2021. "The NFL spent much of the last year trying to figure out how to improve the chances for minority coaches and personnel executives to ascend to the big jobs."