This Day in Black History: Nov. 28, 1929
Music mogul Berry Gordy Jr. was born in Detroit on Nov. 28, 1929.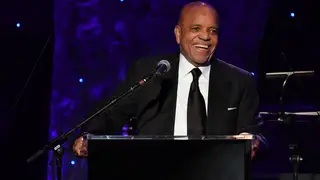 In the '60s, the Motown Sound revolutionized the American music landscape. The man behind it all was Berry Gordy Jr., founder of Motown Records, who was born in Detroit on Nov. 28, 1929.
Before he became a mogul, Gordy worked on the creative side of the music business as a songwriter for local R&B artists. In 1959, he formed Tamla Record Company and established the Motown record label. The following year, the company released the Miracles' Shop Around, which reached the number one and two spots, respectively, on the R&B national and Billboard pop charts.
Gordy went on to make music history with legendary artists and groups such as Stevie Wonder, the Temptations, Smokey Robinson and the Miracles, the Four Tops, the Supremes, Marvin Gaye, Gladys Knight and the Pips, the Jackson 5 and others, who produced an ongoing list of number one and top 10 hits.
He also ventured into film with the critically acclaimed Lady Sings the Blues in 1972 and moved Motown's headquarters to Hollywood. Other Gordy films included Mahogany, The Bingo Long Traveling All Stars, The Wiz and other productions.