NJ Teen Jashyah Moore Ran Away From Home After Years Of Abuse By Her Mother, Prosecutor Says
She was allegedly beaten, stabbed and forced to beg for money in the streets.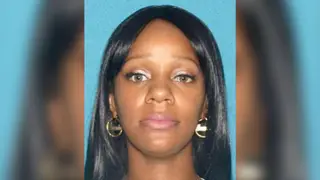 Authorities in New Jersey believe they know what prompted Jashyah Moore, 14, to run away from home to New York City where she was found safe after a weeks-long search.
They accused Jashyah's mother, Jamie Moore, of abusing her daughter for years, NBC News reports.
Moore was arrested and charged with second-degree endangering the welfare of a child.
According to a criminal complaint filed in an Essex County court, Moore's verbal and physical abuse includes allegedly beating her daughter with objects such as a frying pan, stabbing her in the shoulder, spraying bleach in her eyes and pulling out her braids.
Moore also forced her daughter to beg for money in the streets and beat her if she failed to bring home a certain sum, the complaint alleges. She also refused to enroll Jashyah in school for the 2021-22 school year.
The teen disappeared on Oct. 14 after her mother allegedly verbally and physically abused her for losing the family's EBT card, which helps low-income families buy food, while visiting a local deli.
"The young lady appears to have run away," Acting Essex County Prosecutor Theodore Stephens III said. "And she did not want to make herself known to anyone as to where she was. She seemed to be ... more so at ease where she was."
The prosecutor said Jashyah spent time in locations throughout New Jersey and New York City and had stayed at a shelter in Brooklyn before she was found.
State officials removed Jashyah and her 3-year-old brother from their mother's custody.