NeNe Leakes' Son Hit With Another Child Support Lawsuit
Bryson Bryant is reportedly being sued a second time.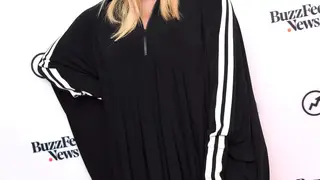 The latest season of Real Housewives of Atlanta is in full swing, but there is some real drama going down behind the scenes in NeNe Leakes' family. Her son has been hit with a second child support lawsuit.
BOSSIP is exclusively reporting Georgia's Attorney General is suing Bryson Bryant, NeNe Leakes' son, on behalf of Symone Davis -- the mother of his 2-year-old son, Blaze. "She wants court-ordered child support and wants Bryant to help pay for the boy's health insurance, according to the suit," BOSSIP reports. Leakes is not named in the lawsuit and Bryant is scheduled to appear in court sometime in March (the exact date is not known).