Stay Woke: The 'Transracial' Epidemic Is Real
White people are actually claiming Blackness and saying they're transracial. The cultural appropriation is alarming.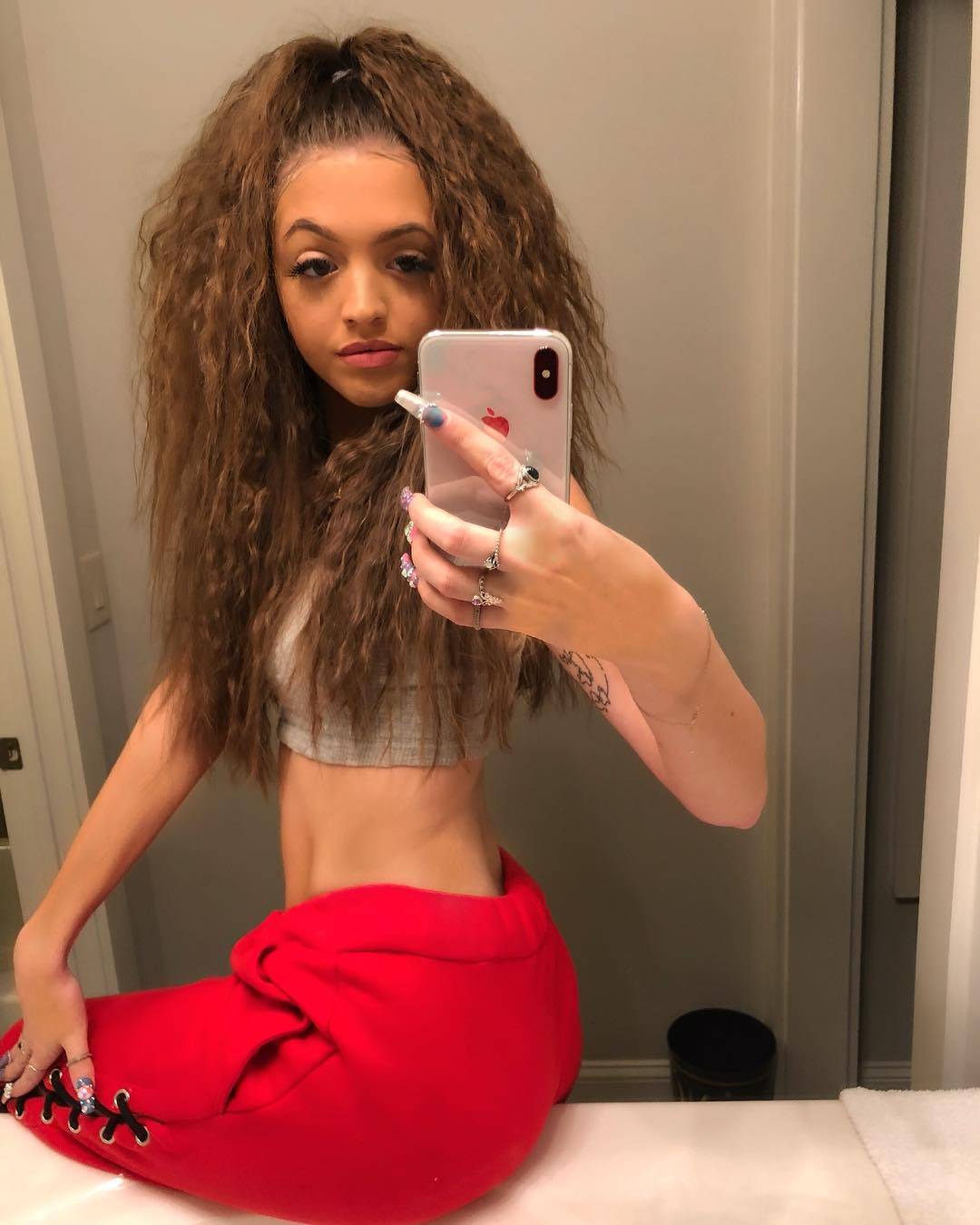 Cultural appropriation exists as many celebrities continuously blur the lines of appreciation and appropriation of people's culture (especially Black) for the sake of entertainment and to turn a profit. 
How many times are we going to have to say our culture is not to be mimicked? 
Just when you think you're completely numb from over explaining your feelings towards the clearly ignored position, enter the new epidemic: "being transracial." 
The term, which means "across or crossing racial boundaries," according to Oxford Dictionaries, became most known in 2015 when former NAACP leader Rachel Dolezal, a white woman, was outed by her white parents for posing as an African-American woman in a decades-long con, ultimately forcing her to resign. 
Recently the conversation of being "transracial" resurfaced when urban-inspired Instagram star WoahVicky posted a photo of her mugshot along with the caption "#BlacklivesMatter," which seemed to imply that Vicky thought of herself as Black. 
Vicky's explanation for using the hashtag used to bring awareness to the abuse Black people encounter with the police? She says she used the hashtag to support her Black boyfriend, although she changed the photo's caption to say "#freeVicky."
Going though her IG page, which holds numerous videos and photos with a ratchet tone including dropping N-bombs, it seems as though the 18-year-old Instagram star is seriously under the impression she's Black:
As terrifying as these examples are, there are several more extremely high-profile people claiming that they are "racially fluid." And all we can ask is what this "transracial" epidemic means for culture on a deeper level. Particularly in Vicky's case, abusing the #blacklivesmatter hashtag mocks a very serious movement and underscores it as something that can be used by anyone.
But as we know, we have to constantly assert that Black lives matter and we have to mean it. Through instances like this, we are reminded that white people repeatedly will find any and every way to take ownership of something that is not their own for either their own amusement, pleasure or gain. We actually found a few Black folk claiming other cultures, too. (Yikes!)
Need receipts? See for yourself:
RACHEL DOLEZAL

Known as the poster child for "transracial" ideals, when you Google the definition of "transracial," a photo of Rachel Dolezal appears. Don't believe us? We challenge you to see for yourself. 

The former president of the NAACP resigned in 2015 after an interviewer revealed that her white parents were outing her for posing as an African-American woman.

Loads of memes and years later, she still chooses to identify as Black, even opting to change her name to Nkechi Amare Diallo.

If you wanted to learn more about Rachel Dolezal's life, check out this clip of her new documentary for Netflix, set to be released on April 27:

Martina BIG

You can't miss this ex-flight attendant's extremely tanned skin and extra-large boob job.

Known as Martina BIG, the German born "white girl" had numerous medical procedures to make herself look Black.  

Opting for tanning injections to darkening her skin, along with darkening her eyes and eyebrows, her goal is to change "from a Caucasian to a Black woman."

She's even went so far as to go to the government to change her ethnicity officially to Black, according to her website. 

Iggy Azalea

Australian rapper Iggy Azalea has been known for her Black cultural appropriation, but recently the white entertainer has been called out for pivoting to Latina style with her new music video, "Savior," which features heavy Latina vibes.

Kim Zolciak

Real Housewives of Atlanta reality star Kim Zolciak admitted on the first season of RHOA that she was "a Black woman trapped in a white woman's body."

She later admits she was drunk when she said it:

Lil Kim

Rapper Lil Kim stirred up the pot back in 2016, when she posted a video on her Twitter stating to the camera, "I'm a Spanish girl trapped in a Black girl's body."

"I'm all mixed up, girl," she continued while chuckling and singing in Spanish.

Raven-Symoné

Sharing with the world, "I am not African-American. I am American," actress Raven-Symoné took everyone by surprise as she spoke to Oprah Winfrey about her feelings.

"I don't know what African country I'm from, but I have roots in Louisiana." She continued, "I'm an American and that's a colorless person… I have lots of things running through my veins."

Shad "Bow Wow" Moss

Shad Moss is known for being in hot water for his controversial tweets, but nothing was as loud as his stance on not voting when a fan brought up the face "that [his] ancestors died so that [he] could have the right to vote!"

Pretty much he made it clear that he didn't have to worry about it because he is "NOT BLACK."

"Yeah I seen SELMA," Bow Wow tweeted. "Was I related to anyone no. [I'm] saying my moss side of family is NOT BLACK. Heritage different."