Black Content Creators Address Racism on YouTube at SXSW
Racism is a big issue for YouTube content creators of color who discussed their experiences at a SXSW panel on Sunday.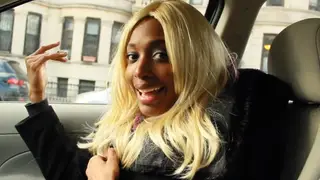 Franchesca Ramsey, an actress, comedian and YouTuber, posted the video 'Sh-- White Girls Say to Black Girls' last year, which went viral and accounts for almost 10 million of the 18 million plus views she has on her page. 
Even though that video is only one of 200 she's uploaded, she believes many have judged her work off that one video alone.
"It's a double-edged sword," said Ramsey on a South by Southwest (SXSW) panel addressing racism on YouTube. "It's opened a lot of doors for me, but I know that because of that video, there are some people who are never going to watch my videos and are never going to give me a chance and see that I'm so much more than that video."
During the "Racism on YouTube" panel Ramsey and Andrew Meadows, creator of Black Nerd Comedy, discussed the challenges of being a Black YouTube producer, which includes facing vicious comments and difficulties drawing a larger fan base.
CNN reports:
Of the top 100 most popular YouTube channels that aren't industry-sponsored, there is one Black creator, four Asians and one of Middle Eastern descent, according to Web researcher Jenny Unghba Korn. Expanding that to the top 200 adds two more African-Americans, two Asians and one user from India.
"Everyone gets hate comments on YouTube," said Andre Meadows, the creator of the Black Nerd Comedy channel. "You can make the most wonderful video in the world and you will get 'Fake!' and 'Gay!'"
But for minority creators, "when you get comments, it seems to be targeted toward race almost immediately. A lot of people get 'dumb video, stupid video' — but with mine it immediately goes to racial slurs."
YouTube has the reputation of hosting some of the nastiest comments on the Web.YouTube says it's mindful of its users' concerns, and works to help them manage, or remove, hateful comments on videos.

Read full story here. 
BET National News - Keep up to date with breaking news stories from around the nation, including headlines from the hip hop and entertainment world. Click here to subscribe to our newsletter.
(Photo: Franchesca Ramsey via Youtube)