Here's How You Can Help End Libya's Growing Slave Trade And Be A Voice To Stop The Selling Of Bodies Around The Globe
Reaching out to organizations and shopping 'slave-free' are just a few easy ways to contribute.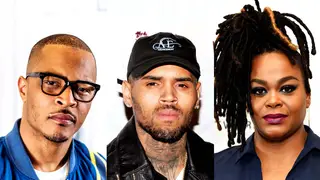 As information of the dire conditions in Libya surrounding the slave trade became viral news — thanks to a report by CNN and tweets by the celebrities above — many have begun to wonder what they can do to help end the humanitarian crisis. 
Although many may assume the only way to help end the Libyan slave trade is to move abroad and help an organization on the ground, there are several ways to make your voice heard without leaving your home. 
One of the easiest and most obvious ways to help is to donate to anti-slavery organizations and non-profits which help identify the causes of migrant slavery. Free the Slaves is a global movement organization which is working in hot spots of human trafficking. 
"Our strategy is to reduce people's vulnerability, help those in slavery to freedom, and transform the political, economic, cultural, and social circumstances that make slavery possible," they describe on their website. 
Additionally, charities such as the United Nations Refugee Agency help eradicate people from poverty, which could ultimately help them avoid being traded into slavery. 
A not-so-obvious way to help end African slavery is to make sure you shop "slave-free." Many commercial and consumer goods are produced by slaves. One way to decrease the demand for these items is to buy "fair-trade" items. If you need a guide on how to shop smarter, check out this document provided by End Slavery Now. 
In America, slavery is remembered as a malevolent blemish in the fabric of the nation's history. Although the country's racial issues can be attributed to slavery, it's still remembered as a scar of the past. 
However, a recent exclusive report by CNN shook the world with disturbing evidence of modern day slavery, which exists in the country of Libya. 
In the report, published on November 14, refugees and migrants in Libya were being sold by smugglers at auctions. They'd be displayed in front of farmers and sold for a couple of hundred dollars for the expectation of manual labor. 
The chilling site captured in the report would remind anyone of the abysmal selling of Africans during the early days of colonization

The selling of human beings in Libya — albeit horrific — is unfortunately not as new as the recent viral report. 

After the death of dictator Muammar Gaddafi in 2011, the Libyan government became susceptible to corruptions, which included violent crime, exploitation, and illegal trafficking. A subgroup of ISIS and local militias have waged war on control of the country, and many people who have attempted to flee to Libya have been caught in the crossfire, according to The Guardian. 

Refugees seeking work in Libya or asylum until they can reach Europe have found themselves at risk of being entered into a modern day slave trade. 

In one example featured in the CNN report, a young man named Victory fled Nigeria in hopes of reaching Europe. Instead of making his way to the continent, the 21-year-old was held with other migrants in Libya in what he called terrible conditions. He was deprived of food, abused and mistreated by smugglers. 

"If you look at most of the people here, if you check your bodies, you see the marks. They are beaten, mutilated," Victory told CNN. 

When Victory ran out of money, he was sold as a day laborer and forced to work. After weeks of grueling labor, Victory was told the money he'd been bought for wasn't enough, and he was subsequently returned to the smugglers who sold him.  He was later re-sold several more times.

After the CNN report went viral, many celebrities – including T.I. and Pharrell – called out the atrocities occurring in Libya

Jill Scott and others called on the US government to act

Others, such as Chris Brown, called on the Libyan slave trade to become a heavily discussed topic

The documents produced by CNN have been provided to the Libyan authorities

"The situation is dire," Mohammed Abdiker, the director of operation and emergencies for the International Organization for Migration, said in a statement in April. "Some reports are truly horrifying and the latest reports of 'slave markets' for migrants can be added to a long list of outrages."

If you'd like additional information on the Libyan slave trade or to watch the full CNN documentary, click here.