Brittney Griner Asks Her Supporters To Write Letters To Paul Whelan
The former Marine is being held in Russia on espionage charges.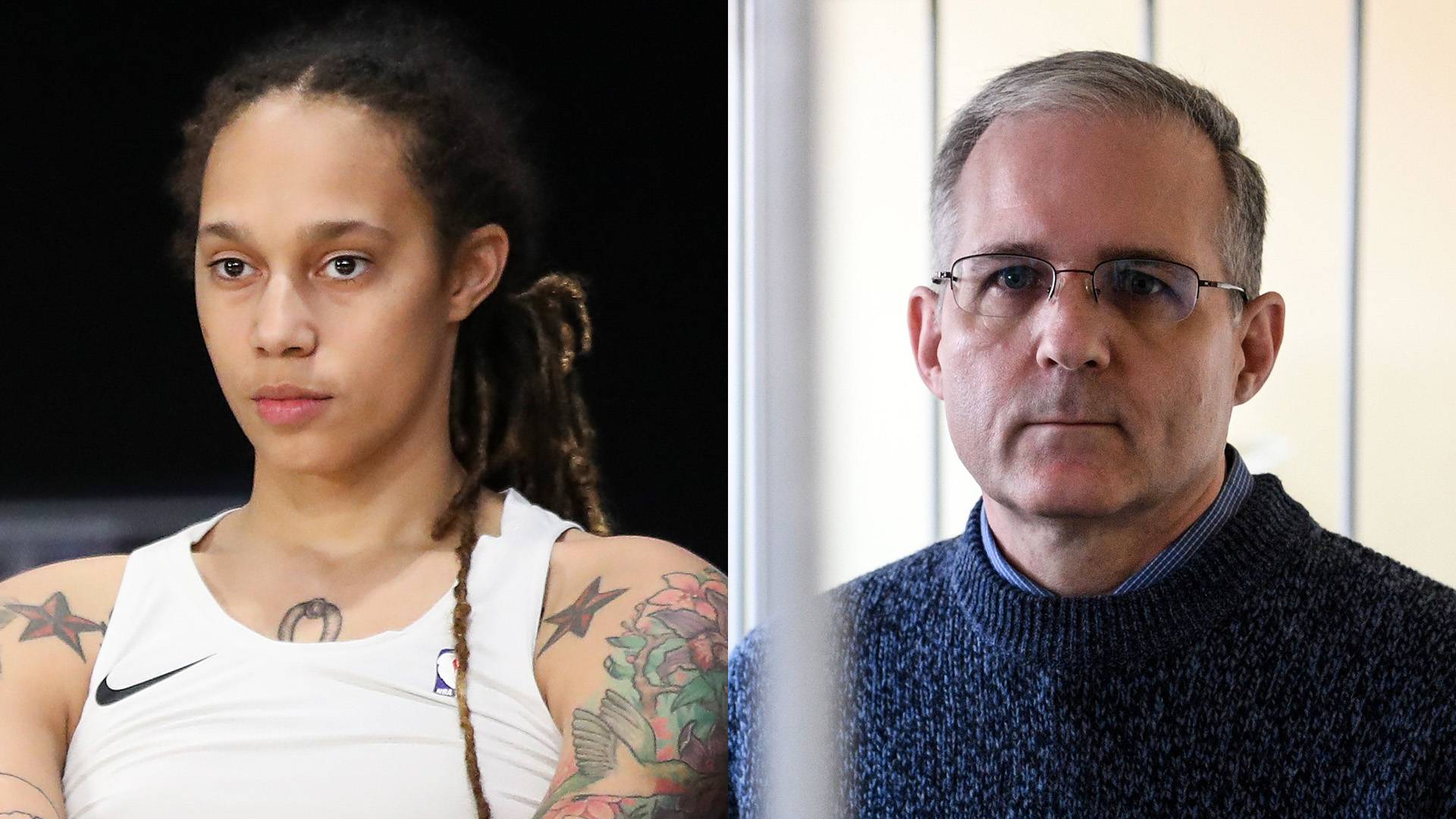 WNBA superstar Brittney Griner has been freed from a Russian penal colony for two weeks. The former Olympian is calling on her fans to support former Marine Paul Whelan, who is still held there on espionage charges.
Griner posted a note on Instagram that read, "Thanks to the efforts of many, including you, I am home after nearly 10 months. You took time to show me you cared, and I want to personally take the time to write to you and say that your effort mattered."
She added, "Together, we can do hard things. I'm living proof of that… My family is whole and now, thanks to you, we are fortunate to get to spend the holidays together. However, there remain too many families with loved ones wrongfully detained. Those families stood alongside you and all who supported the #WeAreBG campaign to bring me home, and it's our turn to support them. I hope you'll join me in writing to Paul Whelan and continuing to advocate for other Americans to be rescued and returned to their families."
She also included Whelan's address, see below:
Whelan has been classified as wrongfully detained in Russia and he has served four years out of a six-year sentence. While some Republicans have complained that Griner was swapped instead of Whelan for convicted arms dealer Viktor Bout, Russia's offer was an exchange for Griner or no exchange at all. Whelan's family supports Griner's release and said their cases were never "intertwined." Additionally, reports have surfaced that there was a possibility of a prisoner swap for Bout and Whelan during the Trump administration. Former White House national security official Fiona Hill said Trump wasn't "particularly interested."
Griner spent 294 days in Russian custody after she was arrested in February. Russian Federal Customs Service at Sheremetyevo Airport near Moscow accused her of having hashish oil vape cartridges in her luggage. She was found guilty and sentenced to nine years. Her last few weeks were spent in a "notoriously harsh" Russian penal colony, which has reports of starvation and beatings. Griner is currently at Kelly Field air base in San Antonio, Texas, and is reported to be in "good health" while undergoing a series of mental and physical evaluations.