Memphis Rapper Snootie Wild Gunned Down At 36
He died of a single gunshot wound to the neck.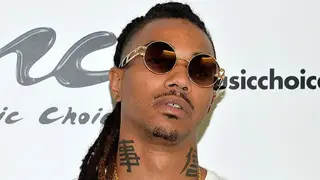 Not even four months after the death of Young Dolph, Memphis and the hip-hop community mourns the loss of another artist, who fell to gun violence.
Rapper Snootie Wild, 36, was confirmed dead on Saturday (Feb. 26) after sustaining a gunshot wound to the neck on Friday (Feb. 25). The tragedy was confirmed on his Instagram page, with the caption reading, "Gone in body, but your NAME & LEGACY will live forever!"
According to ABC13, a man was found shot in the neck on Friday morning in the south region of Houston. Snootie, whose real name is LePreston Porter, was discovered by authorities in a ditch next to an SUV. He was transferred to the hospital in critical condition.
Investigators say a neighbor captured the entire tragedy on camera.
"It looks like he backed in [the ditch] accidentally. Then the other vehicle pulled up, and folks got out of the car. They were talking for a little bit, and then all of a sudden, gunfire went off. Only one shot, actually," officer R. Wilkens informed ABC13.
It hasn't been confirmed if Houston PD have any leads on suspects at this time, but the suspects' vehicle is being sought after.
Snootie signed to fellow Memphis native Yo Gotti's CMG imprint in 2013. In 2014, he released the single "Yayo," featuring Yo Gotti. The video has amassed close to 44 million views on YouTube.
This is an ongoing investigation.