Black Student Sues School for Celebrating "Wigger Day"
Quera Pruitt is suing her high school for celebrating a day that she says caused her stress and humiliation.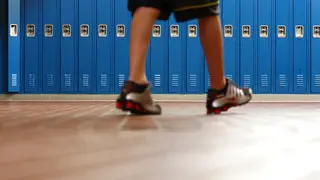 Everyone loves a little school spirit. Maybe during homecoming your school hosts a "backward clothes day," or a "senior sweats day," but one themed day has a student suing her school.
Quera Pruitt is suing Red Wing School ISD No. 256 in Red Wing, Minnesota, for supporting an annual "wigger day" celebration during the time she was enrolled in 2008 and 2009.
The day, which stands for "white n*****" day, allowed students to wear clothes and "mimic Black culture," according to the complaint.  
"Wigger is a pejorative slang term for a white person who emulates the mannerisms, language and fashions associated with African-American culture," the complaint states. Some of the costumes included oversize sports jerseys, low-slung pants, baseball hats cocked to the side and do-rags worn on the students' heads.
Pruitt complains that the defendant, Principal Beth Borgen, "was aware that the Wednesday of homecoming week had historically been referred to among the students as 'Wednesday Wigger Day.'"
The plaintiff also states that school officials acknowledged that 2009 was not the first year that "Wednesday Wigger Day" had been held. It had occurred in at least the "last couple of years" prior to September 30, 2009.
Pruitt claims that she suffered extreme emotional distress including depression, loss of sleep, stress, crying, humiliation, anxiety and shame. She says that the deliberate indifference to the harm she experienced was not only immoral but illegal also.
"It does not take an educational psychologist to conclude that being referred to by one's peers by the most noxious racial epithet in the contemporary American lexicon, being shamed and humiliated on the basis of one's race, and having school authorities ignore or reject one's complaints would adversely affect a Black child's ability to obtain the same benefit from schooling as her white counterparts," a statement from a previous lawsuit mentioned in the claim reads.
 Pruitt is seeking declaratory judgment and punitive damages for constitutional violations, hostile environment, abetting, racial discrimination and negligence.
Maybe if the school hosts a "lawsuit day," they'll feel the effects that racial damage can cause.
To share story ideas with Danielle Wright, follow and tweet her at @DaniWrightTV.
(Photo: Matthew Staver/Landov)