Soul Train Awards 2022: 5 Things You Didn't Know About The Queen of Funk Chaka Khan
The 10-Grammy Award winner has been in the business for over five decades and is still active.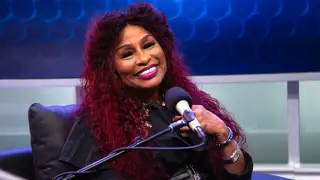 Born Yvette Marie Steven, legendary singer-songwriter Chaka Khan earned the title "Queen of Funk" after delivering five epic decades of soul, funk, and r&b music as the lead singer of the iconic funk band Rufus,  earning several gold singles, four gold albums, and two platinum projects. As a solo artist, she saw just as much success earning three gold singles, three gold albums, and one platinum album with I Feel for You.
For her contributions to the genre and industry as a whole, the Chicago native has earned several accolades, including ten Grammy Awards, and on November 27, the icon could as another trophy to her mantel after earning a nomination for the "Certified Soul Award" at the year's Soul Train Awards, hosted Deon Cole. Ahead of this year's celebration, here are a few things you should know about this living legend.
Prince wrote her hit single "I Feel For You"

Unbeknownst to some fans, Chaka's iconic psychedelic pop record "I Feel For You" initially appeared on Prince's 1979 self-titled album Prince, but that's not all. The "Purple Rain" musician was reportedly supposed to appear on the record; however, he never made it to the session due to conflicting schedules. In comes Stevie Wonder and his harmonica to save the day.

"I Feel For You" was covered by several groups

For their 1982 album So Excited!, legendary sibling trio The Pointer Sister put their own spin on the classic hit, showing off their signature harmonies.

Melle Mel of Grandmaster Flash and the Furious Five also provided vocals for the cross-over track's iconic "Chaka Khan Chaka-Chaka-Chaka-Khan" you hear throughout the vintage record.

She's collaborated with some of the best in the business

Chaka has been in the industry for over five decades and has rubbed shoulders and collaborated with some of the most respected and successful figures in music and across genres. The "Sweet Thing" singer's legendary collaborators include Ray Charles, Quincy Jones, the late Guru, De La Soul, Mary J. Blige, and many more

She comes from a family of musical figures

Chaka is one of five children born to Charles Stevens and Sandra Coleman. She has a sister known in the music business as 'Taka Boom' and is also a successful musician. Her only brother formed a soul group called Aurra and achieved success, particularly during the 1980s.

She's earned over half a dozen Grammys win

In her extensive career, the singer has won ten Grammy Awards, including two from her days with her band Rufus. She's received a total of twenty-two Grammy Award nominations.

The Soul Train Awards 2022 premieres Saturday, November 26 at 8 pm ET/PT on BET and BET Her.