Hip Hop Awards 2022: 'Caresha Please' and 'Drink Champs' Tie for 'Best Hip Hop Platform'
'Drink Champs's N.O.R.E. acceptance speech deserves an A+ for bravery.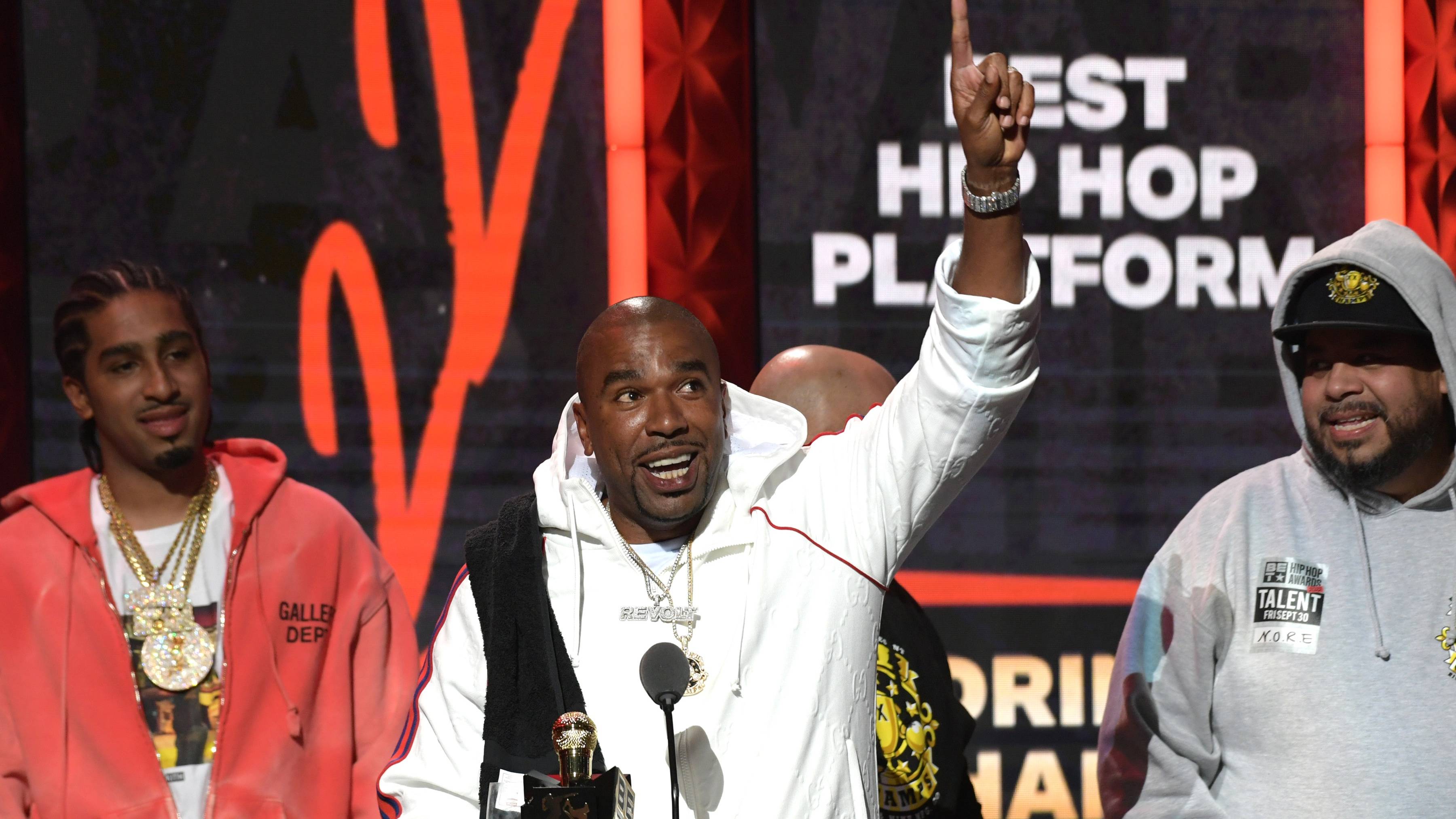 It's a tie and big night for REVOLT TV, whose popular podcasts "Caresha Please" with host Yung Miami of City Girls and N.O.R.E. and DJ EFN both tied for  Best Hip Hop Platform at the 2022 BET Hip Hop Awards, presented by rapper T.I. The pair beat out many contenders, including Big Boy's Neighborhood, Breakfast Club, Caresha Please, Complex, Drink Champs, HipHopDX, Million Dollaz Worth of Game, NPR Tiny Desk, and the internet-born musical event, Verzuz.
The "Live You Live" emcee accepted Yung Miami's awards as she was not present before the guys from Drank Champs took to the stage to receive their recognition. During his acceptance speech, DJ EFN shouted out his family, team, and hometown of Miami-Dade, Florida. His co-host, however, was "a little more cockier" with his remarks. "I'll keep it 100," the "Banned From T.V." the emcee began. "I haven't been to an award show since [Big]Pun been alive. Me and Pun sat at these seats somewhere over there," pointing out to the audience.
"And Silkk da Shocka beat us in every category there was. I promise to never come to another award show again because I didn't want to be embarrassed because hood n—gas get embarrassed too, y'all," he added.
However, the rapper seemingly felt inspired to attend. "But I came tonight because Pun did. Pun told me to come. He said Fat Joe is hosting. He said Mobb Deep is going to be there. He said you gotta come with your wife, your beautiful wife, and accept this award on every hood n—ga that cut school and was in the resource room," he continued.
"I had two teachers and five students. I was in special education," he bravely admitted. "I never learned language. I'm not sure I know how to read, but I'm here," he added before walking off stage.
Aforementioned, Grammy-nominated emcee Fat Joe hosted this year's award show as it returned to Atlanta, GA, where it premiered in 2006. Congratulations again to this year's winners.