Watch: Korryn Gaines's 5-Year-Old Son Speaks Out From Hospital Bed About His Mother's Killing
What the young victim says contradicts other accounts.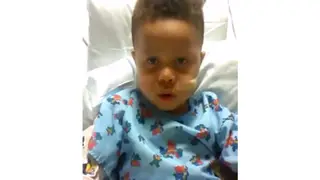 The shooting and killing of Korryn Gaines has many debating whether or not the actions taken by the Baltimore County Police were justified. During the shooting, Gaines's 5-year-old son, Kodi, was shot and injured.
In the videos, he discusses how the police came into the home and shot first. He also talked about how he wanted to stay with his mother, and in no way was she forcing him to remain in a dangerous situation.
The most interesting moment comes when Kodi says that he felt like the police were not there to help them, but he felt like they had intentions to hurt the two of them. He also claims that once the police started to shoot, they tried to run away, which is when he was shot in the arm. 
This is a complicated case that will continue to unravel as more details become available. As for now, we wish Kodi a safe and speedy recovery.
Note: The Instagram account of the cousin that originally posted the videos has been made private. The videos below are reposts by other users.