Commentary: Two Arkansas Republicans Caught Defending Slavery
Jon Hubbard, a Republican member of the Arkansas House of Representatives, said in his book that slavery was "a blessing" for Blacks. Loy Mauch also made some pro-slavery remarks.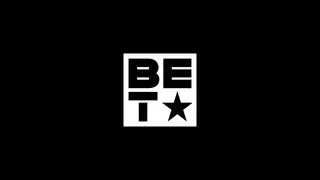 We've all come to know that major blocs of the present-day Republican Party are ultra-conservative, with their anti-gay slandering and somewhat medieval stances on pregnancy and abortion (i.e. Todd Akin discussing "legitimate rape"). But even today, it's not often you hear a conservative politician try to proclaim that slavery wasn't all that bad. Unfortunately, an Arkansas state representative has done just that.

Jon Hubbard, a Republican member of the Arkansas House of Representatives, has written a new book in which he says slavery was "a blessing" for African-Americans, among other questionable statements.

Hubbard, a first term Republican from Jonesboro, Ark., makes a series of racially charged statements in the self-published book, including saying that integration of schools is hurting white students, that African slaves had better lives under slavery than in Africa, that Blacks are not contributing to society, and that a situation is developing in the United States which is similar to that of Nazi Germany.

[…]

On the subject of school integration, Hubbard described Black students as having "a lack of discipline and ambition," which he said has hurt the entire educational system.

Sadly, soon after Hubbard's pro-slavery views were uncovered (views he's doubled-down on since others have criticized him), another Arkansas state legislator, Loy Mauch, was found to have similarly ugly beliefs. Mauch, it was discovered, has written a series of strange letters to a local Arkansas newspaper claiming, among other things, that slavery was OK in the eyes of Jesus Christ.

"If slavery were so God-awful," wrote Mauch, "why didn't Jesus or Paul condemn it, why was it in the Constitution and why wasn't there a war before 1861?"

What's especially scary is that these two men are politicians. They are not some wackos shouting offensive things from soapboxes in the street. These are men who have already — or hope to — carry their beliefs with them into a legislative office in the United States. We would hope that their constituents didn't know about these terrible beliefs before they elected them, but even if they didn't, with these men in positions of power, it's important to note that we aren't so far from where we were at the turn of the 20th century.

Some conservatives like to complain that slavery ended 140 years ago and now it's the Black community's job to get over it. But when Republican lawmakers are openly saying that slavery is actually not that bad, how far have we really come?

The opinions expressed here do not necessarily reflect those of BET Networks.

BET Politics - Your source for the latest news, photos and videos illuminating key issues and personalities in African-American political life, plus commentary from some of our liveliest voices.  Click here to subscribe to our newsletter.