Kobe Bryant Fined $100,000 for Gay Slur
The NBA fined Kobe Bryant $100,000 on Wednesday for using a derogatory gay term in frustration over a referee's call.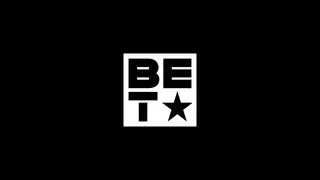 LOS ANGELES (AP) — The NBA fined Kobe Bryant $100,000 on Wednesday for using a derogatory gay term in frustration over a referee's call.
NBA Commissioner David Stern issued a swift disciplinary ruling after the Los Angeles Lakers' five-time NBA champion guard cursed and used the homophobic slur when referee Bennie Adams called a technical foul on him during the third quarter of a victory over the San Antonio Spurs.
"Kobe Bryant's comment during last night's game was offensive and inexcusable," Stern said. "While I'm fully aware that basketball is an emotional game, such a distasteful term should never be tolerated. ... Kobe and everyone associated with the NBA know that insensitive or derogatory comments are not acceptable and have no place in our game or society."
Stern's action drew praise from gay-rights organizations that had demanded a fuller apology from Bryant and condemnation of his words by the Lakers. Bryant, the sixth-leading scorer in NBA history, issued a statement earlier Wednesday saying his words came strictly out of anger and shouldn't be taken literally.
"We applaud Commissioner Stern and the NBA for not only fining Bryant but for recognizing that slurs and derogatory comments have no place on the basketball court or in society at large," Human Rights Campaign President Joe Solmonese said. "We hope such swift and decisive action will send a strong and universal message that this kind of hateful outburst is simply inexcusable no matter what the context."
Solmonese said Bryant also personally called him to apologize.
"He told me that it's never OK to degrade or tease, and that he understands how his words could unfortunately give the wrong impression that this is appropriate conduct," Solmonese said. "At the end of a difficult day, I applaud Kobe for coming forward and taking responsibility for his actions."
Bryant's words and actions were captured by TNT's cameras during the network's national broadcast of the Lakers' regular-season home finale.
Bryant punched his chair before taking a seat on the bench, throwing a towel on the court near his feet in frustration after picking up his fourth foul in the third quarter. He got his 15th technical of the season for arguing the call, one shy of the cumulative trigger for a one-game NBA suspension.
"What I said last night should not be taken literally. My actions were out of frustration during the heat of the game, period," Bryant said in a statement issued through the Lakers. "The words expressed do NOT reflect my feelings towards the gay and lesbian communities and were NOT meant to offend anyone."
The 32-year-old Bryant is a former league MVP, a 13-time All-Star, the leading scorer in Lakers franchise history and sixth on the NBA's career list after passing Moses Malone last month. He was the MVP of the last two NBA finals while leading the Lakers to back-to-back titles.
Bryant has been among the NBA's most popular players worldwide for most of his 15-year career, spent entirely with the Lakers, even after he was arrested and accused of sexual assault in 2003 in a case that was later dropped. He has several lucrative endorsement deals with companies ranging from Sprite to Turkish Airlines.
His No. 24 jersey was the league's best-selling uniform among fans during each of the past two seasons, and Bryant's jersey finished second to LeBron James' new Miami uniform in the NBA's annual rankings released earlier Wednesday.
"It's unfortunate he got caught saying something like that. It came in the heat of the game. He made his apology, and we move forward," Lakers coach Phil Jackson said before his team faced the Sacramento Kings on Wednesday night.
Gay-rights groups quickly denounced Bryant's actions against Adams. Jarrett Barrios, president of the Gay & Lesbian Alliance Against Defamation, saw an opportunity to put a spotlight on the unacceptable nature of anti-gay slurs and later praised the NBA for taking action against Bryant.
"When such a prolific cultural institution like the NBA speaks out against hateful words, we are reminded that fair-minded Americans are siding with equality for all," Barrios said.
Known as a fierce competitor with a nasty edge, Bryant has ranked among the NBA's top 10 accumulators of technical fouls during each of the past six seasons, and he has edged right up to the line of serious NBA discipline this spring. He ranks second only to Orlando's Dwight Howard in technical fouls this season, mostly for arguing with referees.
Bryant was called for an additional technical foul that was rescinded Monday. If Bryant gets another T in the Lakers' season finale at Sacramento on Wednesday night, he would be suspended for the first game of next season, not for a playoff game.
The Lakers will open the playoffs this weekend at Staples Center.
(Photo: AP Photo/Chris Carlson)