Ava DuVernay's 'When They See Us' Has Been Seen By More People Than Any Other Show On Netflix
The chilling true story is making a massive impact.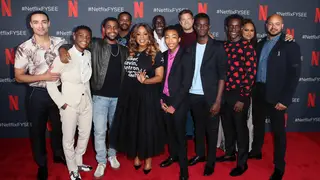 When They See Us, Ava DuVernay's series about the wrongful arrests and convictions of five Black teenage boys in New York City known as the "Central Park Five" case, has been one of the most-discussed TV programs as of late.
In fact, it has just been confirmed that the Netflix show chronicling the 20-year-old event has been the most-watched series on the streaming platform since its premiere.
Netflix recently took to Twitter to announce the news, with DuVernay, the series' visionary, creator and director, reacting with one word.
The show, which was co-written, directed and executive produced by DuVernay, has motivated viewers to shine a light on those who played a part in unjustly prosecuting these young men. Former head of the sex-crimes division of the Manhattan district attorney's office overseeing the "Central Park Five" case, Linda Fairstein, for one, has received a fair share of backlash, prompting her to resign from the boards of Vassar College and victim-assistance organization Safe Horizon. She has, most recently, also been dropped by her longtime publisher, Penguin Books' Dutton imprint.
Congratulations to all who played a part in bringing this story to life. Its success is well deserved!