'Real Housewives of Potomac' Star Robyn Dixon Opens Up About Divorce From Juan Dixon
They split in 2012 but are currently engaged.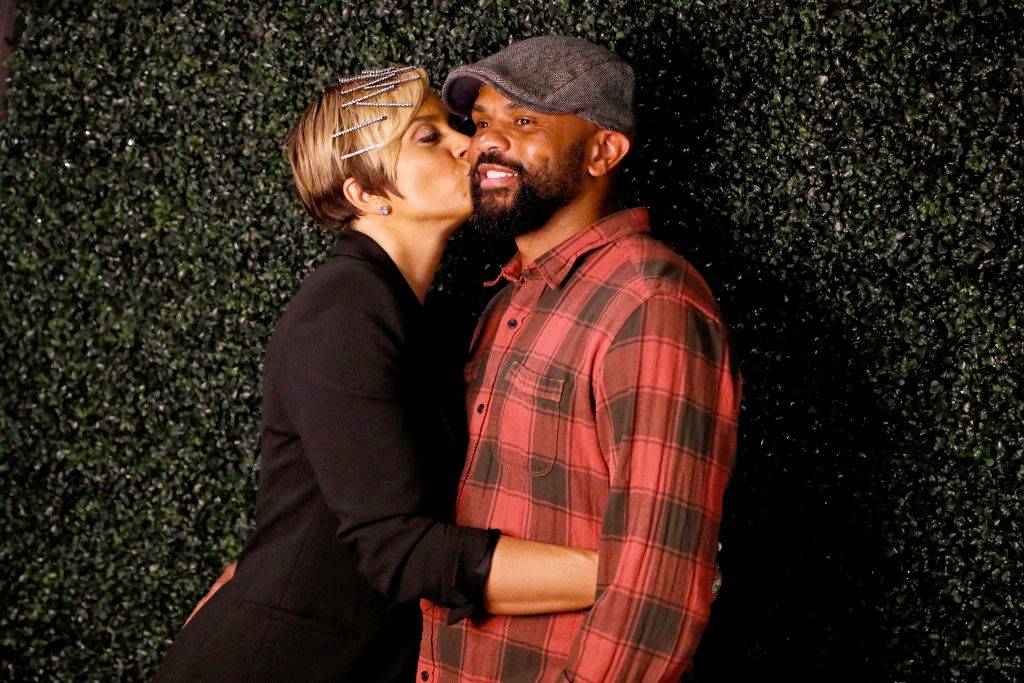 While sitting down with a therapist, Robyn said while she was pregnant and when their two sons, Corey and Carter, were infants Juan was absent, "He'll admit that he wasn't very present."
She continued, looking at Juan, "You weren't very present. You weren't very hands-on ever -- period."
Juan rebutted with, "Now, don't act like our marriage was awesome because it was far from awesome. I felt like I could have been a better husband and she could have been a better wife."
Robyn added, "Our marriage was not in a good place. We had two little ones and I definitely was not in a place where I even cared to fight for our marriage. So the divorce came pretty easily." 
She admitted to being the one who filed for divorce.

During the confessional, Robyn explained, "It's the hardest thing I've ever done in life to raise two kids, less than two years apart, by myself. When Juan was in the NBA, he was constantly traveling. I'm changing diapers, I'm not getting sleep and I'm walking around like a zombie. Like, I don't have time to even give two sh*ts about what he was doing."
Back to the therapy session, Juan said, "I wasn't at a good place. I just was lonely… I didn't do my part. I think Robyn eventually put a wall up and then didn't give what I felt like I needed in the marriage so, therefore, I got it elsewhere."
Robyn and Juan got engaged in December of 2019. Despite reports they secretly married, Robyn told Andy Cohen on Watch What Happens Live that they have not remarried as of yet.