12 Days of Pride: Whitney, Beyoncé and the Making of an LGBT Icon
A brief history on the origins of diva culture.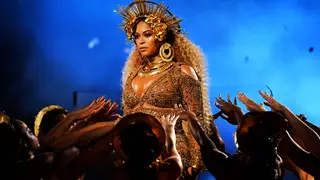 The latest installment of our groundbreaking series 12 Days of Pride — or, as we sometimes call it, LGBT Appreciation 101 — is all about the making of a diva. Beyoncé, Whitney, Patti, Aretha and all the other icons out there wouldn't be who they are without the support of the LGBT community. Not only did gay folks invent the concept of the "stan," but many of these ladies' signature moves are directly influenced by their LGBT brethren.
See how the greatest singing icons of our time can trace their roots directly back to LGBT culture with the video above. 
Oh — and, you're welcome.