Jennifer Lopez And Shakira To Perform At Super Bowl LIV Halftime Show
The ladies announced the news on Twitter.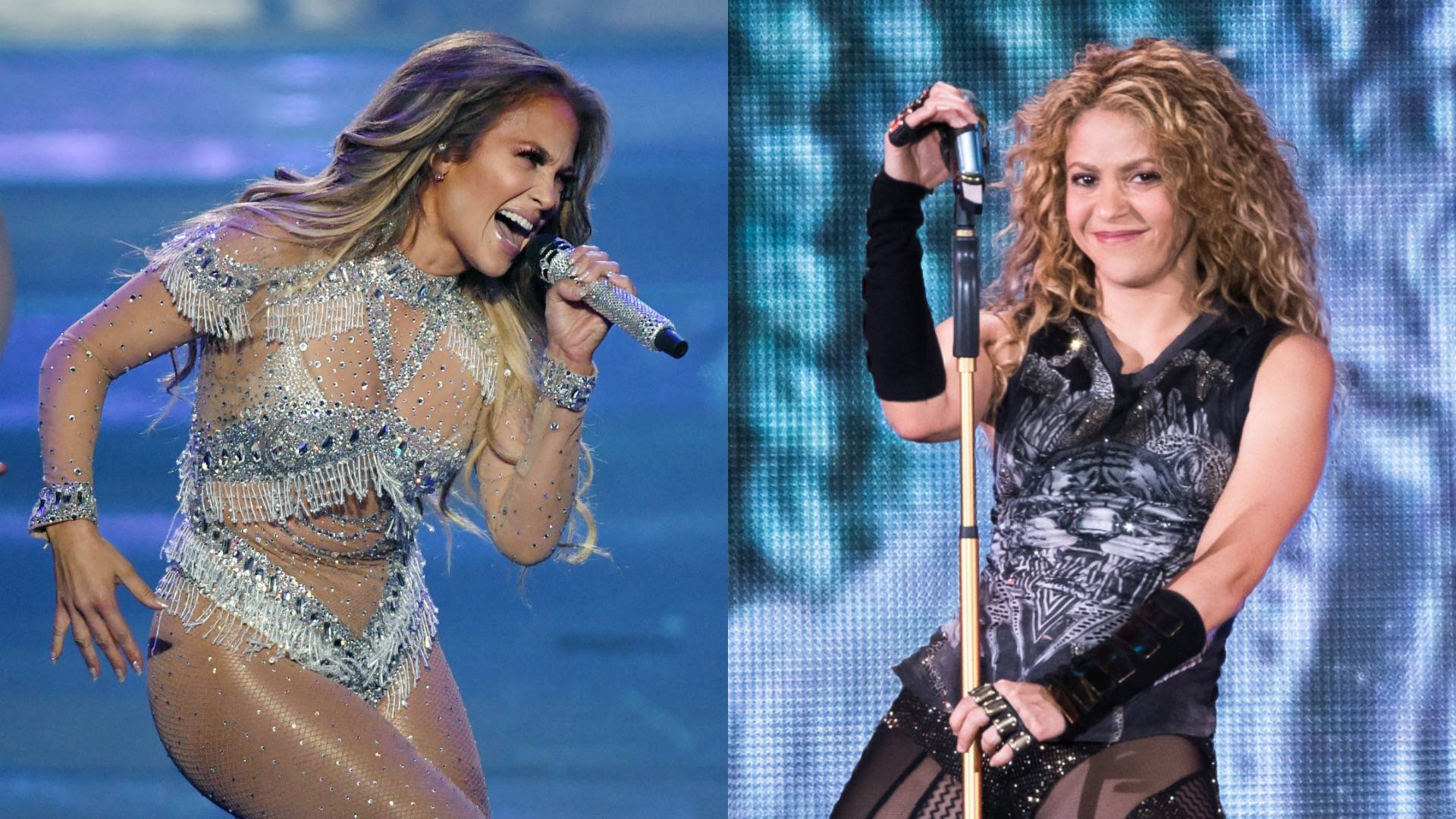 Singers Jennifer Lopez and Shakira has been selected to perform at Super Bowl LIV on February 2, 2020. 
On Thursday, September 26, both performers posted a picture of themselves sporting Pepsi-branded accessories. Pepsi is the official sponsor of the show.
The breaking news was confirmed by ESPN's Adam Schefter, revealing other acts will be added to the lineup.

Pepsi also shared the exciting news on Twitter.

In an official press release on September 26, Lopez expressed her excitement to perform on one of sport's biggest platforms. 

"Ever since I saw Diana Ross fly off into the sky at the Halftime Show, I dreamed of performing at the Super Bowl. And now it's made even more special not only because it's the NFL's 100th anniversary, but also because I am performing with a fellow Latina. I can't wait to show what us girls can do on the world's biggest stage."

The "Hips Don't Lie" Columbia singer second Lopez's statement, as the Super Bowl is the same day as her 43rd birthday.

"I'm so honored to be taking on one of the world's biggest stages in the company of a fellow female artist to represent Latinos and Latinas from the U.S. and all over the world -- and to top it off, on my birthday! This is a true American dream and we are going to bring the show of a lifetime."

It is believed that Jay-Z was part of Shakira and Jennifer Lopez being selected for the Super Bowl, which has not been confirmed. Mr. Carter is now facing some backlash, particularly because of his partnership with the NFL. Some have argued, like Jemele Hill, that he betrayed Colin Kaepernick. See some of the tweets below.

Super Bowl LIV will air live on February 2, 2020 from the Hard Rock Stadium in Miami, Florida.