Akron Community In Uproar After Police Shooting Of Jayland Walker
Protesters in the Ohio city demand justice for the Black motorist killed in a hail of bullets.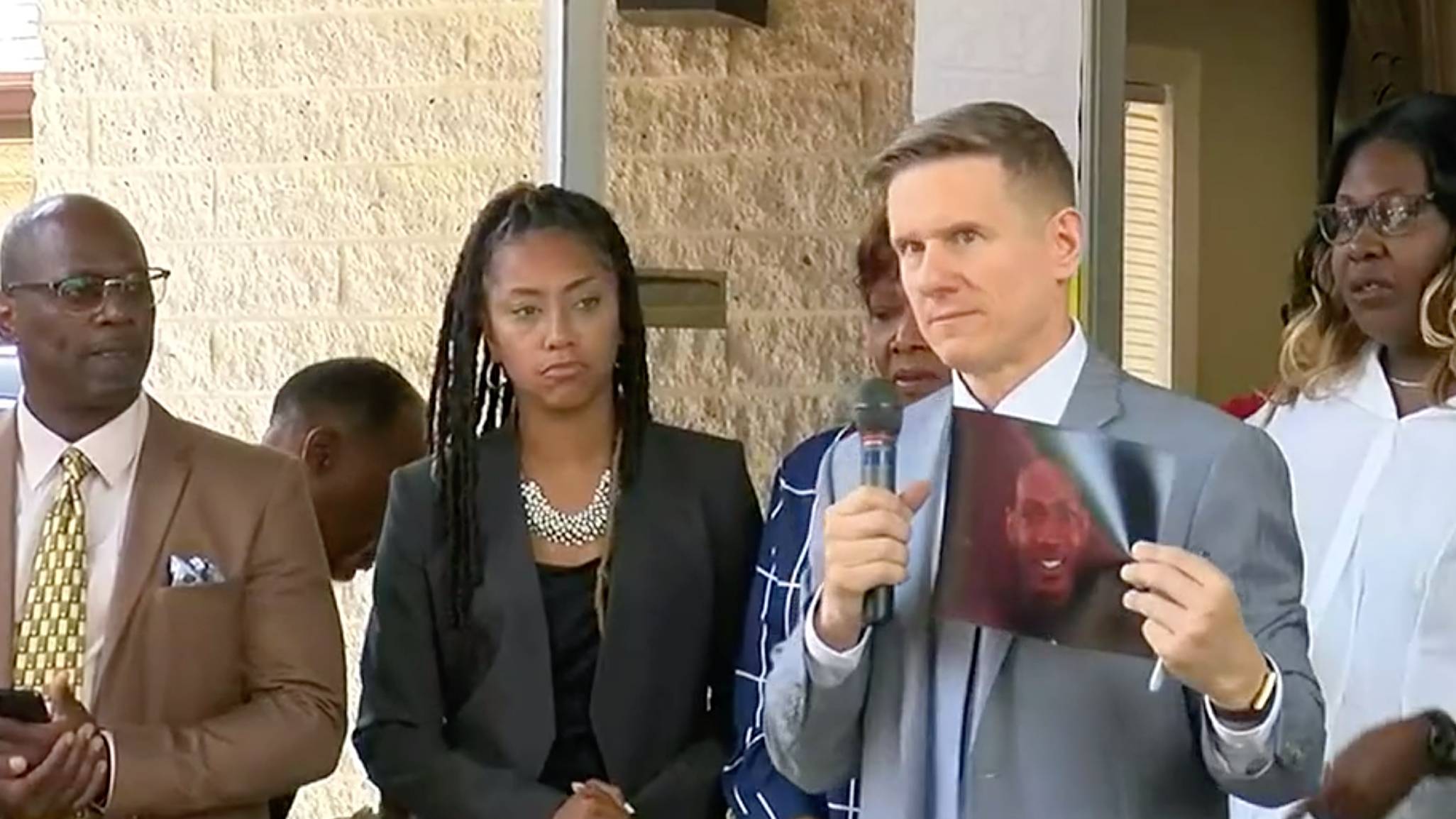 City officials in Akron, Ohio said Friday (July 1) that eight police officers involved in the fatal shooting of Black motorist Jayland Walker, 25, were placed on paid administrative leave, as the city braces for another round of protests, NBC News reports.
"We are planning for a possible gathering for demonstrations and ensuring continuity of services are provided to the entire community, including areas in and around downtown," Akron Police Lt. Michael Miller, a department spokesperson, said.
Seven of the eight officers involved in the shooting on Monday (June 27) are white, local station  WKYC reported. They fired approximately 90 shots at Walker, striking him 60 times.
A number of protesters gathered Thursday at the Akron Police Department to demand justice for Walker. The following day, the city moved snow plows and other large trucks onto downtown streets overnight in anticipation of larger demonstrations.
According to police officials, officers attempted to stop Walker for a traffic violation, but he led them on a high-speed chase for more than 4 minutes, WKYC reported. At some point, he allegedly fired a gun at the officers and jumped out of the car. The police say they first deployed their Tasers but later opened fire after Walker made a move that made them fear for their lives.
Sources told WKYC that Walker's body was on the pavement when the police fired some of their last shots. He was unarmed at the time of the shooting, but a gun was recovered inside his car. The autopsy indicates that Walker was handcuffed after the shooting. He was dead when medical help arrived at the scene.
Police Chief Steven Mylett said he wanted to meet with Walker's family so they could view the police bodycam video before releasing it to the public. Meanwhile, Mylett has asked the Ohio Bureau of Criminal Investigation to lead the review of the officers' conduct.
On Thursday (June 30), Walker's family and supporters held a news conference.
"How these events took place leaves us with many, many, many questions," Bobby DiCello, the lawyer representing the Walker family, stated
"Our job, by doing this press conference, is to remind the police department for the City of Akron that we are here for accountability. We are also here to uphold the dignity of this man. Not to vilify him. Not to turn him into someone he was never intended to be. We're not going to let the media or the newspapers or the police define who he was. His family is here to tell you who he was. And he was a wonderful young man."