Interview: Regina King & Wells Fargo Donates $1M To Kollab Youth, Talks Netflix Biopic 'Shirley'
Kollab Youth is a Los Angeles-based program that mentors underserved children and teens.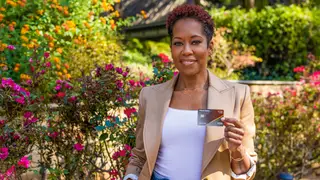 Actress Regina King is giving back to her hometown of Los Angeles in a major way. King has partnered with Wells Fargo & Company to donate an additional $1 million to Kollab Youth with the hopes to inspire more youth of color when it comes to positive financial health.
Kollab Youth's program serves to mentor underserved youth in Los Angeles and brings together public and private partnerships to introduce program participants to career prospects in growing industries, while working with them one-on-one to identify their personal skills and passions, according to an official press release.
King and Wells Fargo also donated $1 million to the organization back in September 2021.
"When it comes to the youth of today, when you look at everything, they are a little bit more in tune to things except that one thing that has not changed is that underserved youth are just not as exposed to as many opportunities as the youth that are traveling and that are getting to go to different places, meeting different people and getting an understanding of different career paths," King adds.
"It's important that we look at investing in [the youth's] future as opposed to [looking at it as] charity to fix what was not served in the first place."
King also briefly opened up about her time spent playing Shirley Chislom, the first Black Congresswoman and the first Black woman to run for president, in the upcoming Netflix biopic Shirley.
News about the Academy Award-winning actress starring in the project first broke last year and now she is speaking with BET.com about what the production process was like.
"I don't want to give anything away but I've learned [new] things about Shirley and I hope that the audience will tune in and discover these things as well, where they are inspired to research her," she shared.
Shirley also stars Lance Reddick, Lucas Hedges, Christina Jackson, Michael Cherrie, Dorian Missick, Amirah Vann, W. Earl Brown, André Holland and Terrence Howard.
Production is wrapped on the film but it is still unclear when it will officially premiere on the streaming platform.