Too Short Is Reportedly Under Investigation for Rape
The investigation is still in the early stages.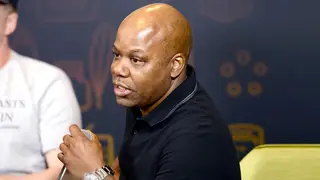 West Coast rapper Too Short is reportedly under investigation for a rape allegation. 

According to TMZ, the alleged victim has worked with the emcee in the past, such as doing videos and other various projects, but is claiming that her affiliation with the rapper crossed a serious line.
As reported, the woman, who currently wishes to remain anonymous, came forward to law enforcement to report the incident a month after it happened, making the allegation against Too Short that he sexually attacked her.

According to TMZ, the alleged victim shared with police that she is (or was) a virgin and that her involvement in provocative videos was not synonymous with consent for further interactions with the rapper.
However, sources close to the rapper claim that there are two sides to the story, with one source insisting that Too Short never had sexual contact with the alleged victim and that the accusation is false. The source also asserts that the woman in question was on his record label and made up the allegation after being let go.
At the time of this report, Too Short has not been charged with anything and the investigation remains in the early stages. More on this story as it develops.