Video Surfaces Of Pleasure P's Arrest In Miami
The singer was accused of shoving a fast-food employee and throwing his food in her face for getting his order wrong.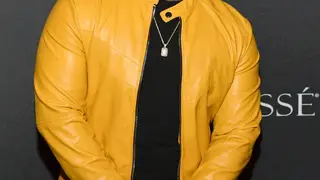 Pretty Ricky's Pleasure P had one question for the police officers who arrested him earlier in March.
The three-minute clip opens with Pleasure P and a group of police officers standing in a Checkers drive-thru in Miami Gardens, Fla. He can be heard questioning why he's being handcuffed and tried to use the good ole' "do-you-know-I-am" card. "I'm Pleasure P," he exclaimed to the officer detaining him, who promptly hit back, "I don't care who you are."

Still, Pleasure P tries to talk his way out of an arrest in the footage. He then tells the officer that he's a part of the lineup for the 2020 Millennium Tour and he's got too much on the line to lose. Pleasure P visibly gets more worked up by the minute once it's clear that he's not getting out of the arrest, and the officers repeatedly attempt to calm him down.

Per TMZ's report, the police were called after P reportedly shoved an employee in her chest and threw his food in her face from the drive thru window after she got his order wrong. While the employee recounts her side of the story to the cops,  Pleasure P interrupts her and they get into a brief shouting match before the officers diffuse the situation. 

Nonetheless, he insists he was wrongfully arrested in the first place.

"My name will be cleared in this insignificant matter," he told TMZ. "The bigger concern that I think myself and my brothers in Pretty Ricky can help the world right now is making new baby-making music that you can quarantine and chill with [beside] your loved one while at home."

Read TMZ's full report here.