'Fresh Prince Of Bel-Air' Star John Wesley Dies At 72
He also starred in "Martin."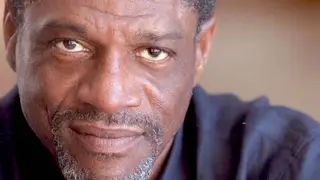 John Wesley, best known  for playing Dr. Hoover on The Fresh Prince of Bel-Air, has died from complications due to a lengthy battle with cancer. He was 72.
The actor's manager and producer, Gerry Pass, confirmed his passing in a statement to the New York Daily News.
"John Wesley was a gift to the world, for his kindness and grace are immortalized in his works of theatre, TV and film," Pass said. "I am heartbroken to have lost a dear friend today."
Wesley was a native of Louisiana and was an alum of the University of California, San Diego, and the University of San Diego. Prior to establishing his career as an actor, he served in the U.S. Army during the Vietnam war.
Throughout his Hollywood career, he worked alongside the likes of Denzel Washington, Morgan Freeman, Barbra Streisand and, of course, Will Smith, whom he memorably starred with in an iconic episode of the Fresh Prince of Bel-Air, portraying Dr. Hoover.
In addition to the beloved sitcom, Wesley had more than 100 other film and television credits, including Martin, Frasier, The Jeffersons, Benson and Big Fish.
He is survived by his wife, Jenny Houston; his mother, Hazel Baskin; his daughters, Kimiko Kamiel Houston and Kinshasha Houston; his stepson, Kyler Richie; and his siblings and grandchildren.
Remember John Wesley in his memorable scene from the Fresh Prince of Bel-Air, below: