Commentary: Election Night Winners and Losers
Despite what conservatives try to argue, Black people do vote for white candidates.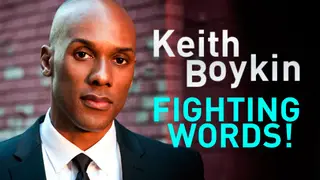 Twenty-four years ago this week, New York City elected its first Black mayor, David Dinkins, and Virginia elected its first Black governor, Doug Wilder. This year the Big Apple and the Old Dominion made headlines for different reasons: they elected two white Democrats.

Although no Democrat has run New York City since Dinkins, New Yorkers on Tuesday chose a progressive white Democrat, Bill de Blasio, who was swept into office with enormous Black support, an accomplished African-American wife and a highly publicized interracial family, all of which served as a rebuke to the racial polarization of the Rudy Giuliani regime and the racist stop-and-frisk policies of the Michael Bloomberg era.

What made the victory even sweeter is that it came against a pathetic Republican mayoral candidate, Joe Lhota, who tried to frighten New Yorkers with ridiculous campaign commercials that de Blasio would hand the keys to the city over to angry biker gangs, violent criminals and subway graffiti vandals. The right-wing New York Post, which endorsed Lhota, even ran an ominous headline on its website Tuesday night calling de Blasio the first Democratic mayor elected in the city "since the bad old days."

The conservative fear and smear campaigns could not hold back the tide of change. On the same day de Blasio was elected, voters also chose Letitia James to succeed him as the city's public advocate, making her the first Black woman in New York history to hold citywide office. And since the local papers have been filled with shop-and-frisk stories from Barneys New York  and Macy's the past few weeks, James's election could help bring more attention to these ongoing racial profiling issues.

Meanwhile, down in Virginia, Democrat Terry McAuliffe defeated Republican Ken Cuccinelli in a widely watched governor's race that Cuccinelli had called a "referendum" on Obamacare. An outrageously conservative Black Republican, appropriately named E.W. Jackson, also lost for lieutenant governor on Tuesday, beaten by Democrat Ralph Northam.

But the real story in Virginia was not about McAuliffe or Northam. Many Democrats held their noses to vote for a political hack like McAuliffe and Northam isn't widely known outside the state. The real story was about the influence of Black women, who voted 91 percent for McAuliffe while only 38 percent of white women did so, according to a New York Times exit poll. McAuliffe so badly underperformed among white women that he lost their vote by 16 percentage points despite facing a GOP opponent who once threatened to poke women with transvaginal probes before he would let them exercise their right to control their own bodies. How do you lose women voters to that guy?

McAuliffe is a longtime ally of the Clintons and his election as governor of this key 2016 swing state may help pave the way for Hillary Clinton. But if she's smart, she'll understand the pivotal role of Black women — and Black people in general — in McAuliffe's margin of victory. African-Americans also gave New Jersey Gov. Chris Christie 20 percent of their vote in the Garden State.

The rise of Black women in the electorate mirrors the larger impact of America's changing demographics at the polling place. Voters on Tuesday welcomed openly gay mayors in Houston and Seattle, raised the minimum wage in New Jersey and supported marijuana ballot initiatives from Miami Beach to Portland, Maine. All this on the same day when the Illinois legislature passed an historic new law to make it the 15th state in the nation to allow same-sex marriage.

Imagine you're a Tea Party conservative in the red state of Alabama with all this change going on around you. You could surely ride the angry frustration train to victory. But that didn't work last night either when Alabama Republicans rejected a Tea Party candidate in a special primary election. Even some Republicans in the Deep South have had enough of the Tea Party's obstructionist nonsense.

But before Democrats go celebrating, they must remember one of the key sources of their electoral strength. In New York City, Bill de Blasio won 94 percent of Black men and 96 percent of Black women voters, his largest voter share from any group. But even in ultra-liberal New York, de Blasio actually lost white men, winning only 46 percent to Lhota's 48 percent.

That's a lesson Democrats should remember as they suit up for 2014 and 2016. Democrats win when they attract a wide and diverse group of voters, just as President Obama did. But Obama's winning coalition need not disappear when he's off the ticket. Remember, the Illinois senator began his 2008 campaign while he was trailing Hillary Clinton in the polls among African-Americans.

Despite what conservatives try to argue, Black people do vote for white candidates. Often we have no choice. But even when given the choice, we don't just pick the Black guy. Anyone who doubts this need look no further than another key election this week in the struggling city of Detroit. There with a population more than 80 percent Black, they elected a white mayor on Tuesday for the first time since 1974.

Keith Boykin is a New York Times best-selling author and former White House aide to President Clinton. He attended Harvard Law School with President Barack Obama and currently serves as a TV political commentator. He writes commentary for BET.com each week.
The opinions expressed here do not necessarily reflect those of BET Networks.
BET National News - Keep up to date with breaking news stories from around the nation, including headlines from the hip hop and entertainment world. Click here to subscribe to our newsletter.