Dunkin' Customer Dies After Being Knocked Out By Employee Who Claims He Hurled Racial Slur
Corey Pujols has been bailed out of jail.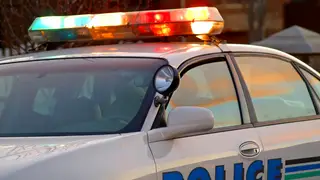 Corey Pujols is facing manslaughter charges after he allegedly knocked out a 77-year-old man, which reportedly led to his death.
Investigators say the 27-year-old Dunkin' manager got into an altercation with the man, whose name hasn't been released, after he complained about the drive-thru window service at the Tampa, Florida, location.
According to FOX13, court records show he parked his car and went inside the coffee shop. Pujols says he punched the customer because he repeatedly called him a racial slur during the ensuing argument. The man fell and hit his head and later died of his injuries during the alleged assault, the report says.
Pujols faces a charge of aggravated manslaughter of a person older than 65.
Prosecutors have since allowed him to post a $15,000 bond, according to FOX13.
Despite the aggravated manslaughter charge against Pujols, multiple crowdfunding efforts have cropped up in his support, noting America's history of racism. Everything from solidarity with him to efforts to raise money to help pay for his legal fees have been relayed in the description of the campaigns.
Pujols' employment status at the Dunkin' Donuts franchise was unknown at the time of the report.