American Money: Alternative Ways to Build Credit
Can you build credit without a credit card?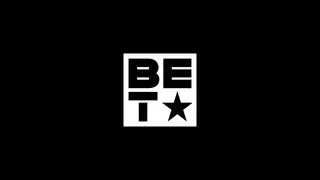 More young people are staying away from credit cards these days, according to a new analysis from FICO, creator of the FICO credit score.
Last year, 16 percent of 18- to 29-year-olds had no credit cards at all. That's up from 9 percent in 2005. Young people are also cutting down their credit card debt to $2,087 as of October 2012, down from $3,073 five years ago.
Young consumers are also trying to minimize other forms of debt to help make room for their ballooning student loan debt, which grew from an average of $6,500 in 2007 to $11,500 in 2012. 
And in the aftermath of the Great Recession, it only makes sense that young people are trying to make do with less and cut back on consumption.
Building credit remains the primary path toward strengthening one's personal economy, but keeping credit card debt low is equally important. These two practices can seem in conflict, but together they can help you build a good credit score.
If you don't have credit card debt, consumers can build a history of timely payments by using a few different creative approaches.
For instance, you can now count timely rent payments toward your credit score by using sites like WilliamPaid.com. Consumers can register and pay their rent through the site, and this payment will then be reported to Experian. (It's free if you opt for electronic withdrawal; if you pay with a credit card or debit, it's 2.95 percent of the total payment.)
You can also self-report your timely payments with a site called Payment Reporting Builds Credit, which allows consumers to self-report payments like rent, or utilities like your water or electric bill. One caveat: unlike WilliamPaid.com, this site does not report back to any of the three major credit score agencies, but a good report from this site may raise your chances of getting a loan from a lender.
Finally, many credit unions extend credit builder loans to help their members rebuild credit. Typically a loan is approved for a very small amount — no more than $1,000. But unlike a normal loan where the consumer receives the $1,000 up front, the consumer gets back the amount of the loan plus accrued interest after the loan is paid off, meaning you get to build credit and make a little more money than you started with. 
Cutting back on excessive credit card debt is often the first step toward building a sustainable budget, but this doesn't mean your credit has to suffer as a result. By finding creative ways to establish a solid record of timely payments, you can curb your spending and create a solid foundation of credit at the same time.
The opinions expressed here do not necessarily reflect those of BET Networks. 
BET National News - Keep up to date with breaking news stories from around the nation, including headlines from the hip hop and entertainment world. Click here to subscribe to our newsletter.
(Photo: REUTERS/Stelios Varias)