Get All The Deets You Need On Open Enrollment For Obamacare
Open enrollment ends today — know the facts.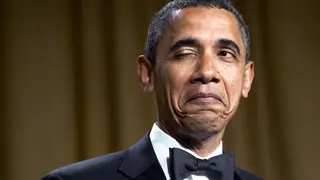 We hope to make it easier for you with this quick overview of things you need to know to be ready to receive health insurance under the Affordable Care Act.
You don't have time to procrastinate with signing up

Thinking of waiting on signing up until you "get the time"? Well, heads up — you don't have as much time as you did the year prior.

In fact, the sign-up period will be from Nov. 1 to Dec. 15 for those signing up via healthcare.gov (available in 39 states).

That's six weeks fewer than last year. Don't risk getting caught up with last minute glitches.

You have to weigh your options

Like any major decision you have to make in your life, you have to weigh your options to make sure you find the perfect fit for you as well as your family.

Although you don't have as much time as last year, carefully comb through plans to find a plan that would work best for your health coverage needs.

Did we mention there will be no do-overs this year if you don't like your coverage?

Premiums for silver plans will rise an average of 34%

"That's bad news if you're among the 15 percent of consumers who make too much to qualify for premium subsidies. But it could be good news if you do qualify, since premium assistance has grown to match the rising benchmark silver price."

Don't forget! You can get Penalized if you have no health insurance

Don't get penalized at tax time for not having health coverage! Although there are some exceptions, we don't want you to be caught up with Uncle Sam; consider yourself warned.